Kylie Minogue is renowned for her flawless red-carpet style, but as she arrived with fiancé Joshua Sasse at the 30<sup>th 2016 ARIA awards, the couple made a rather more important sartorial statement.
Ditching the usual formal gown, the Australian star, 48, arrived at the event at The Star in Sydney on 23 November, wearing skinny jeans and her marriage equality T-shirt under a black blazer, adding a touch of her trademark sparkle with a pair of silver stilettos.
Matching her look, Sasse also opted for black jeans and a blazer as he showed off his marriage equality campaign shirt, Mail Online reports.
The couple, who took to the stage at the high-profile event to introduce Troye Sivan's performance during the show, used the opportunity to make an impassioned speech about marriage equality.
"We are here to introduce a shining light in the Australian music industry, but we are also here to say thank you to everyone who supported Josh's campaign for equality," Kylie said, beaming at her fiancé.
"This is more than just a movement," added Sasse. "This is people's lives, and we want to say to every single member of the LGBT community - you are not alone.
"You have a voice. If we all stand together, we can bring Australia back on the right side of history and make 2017 the year that we all say, "I do", Down Under," he said .
Minogue, 48, and Sasse, 28, announced their engagement in February 2016 after approximately five months of dating. However, the Can't Get You Out Of My Head pop star and her British beau have stated they are refusing to get married until gay marriage is legal in Australia.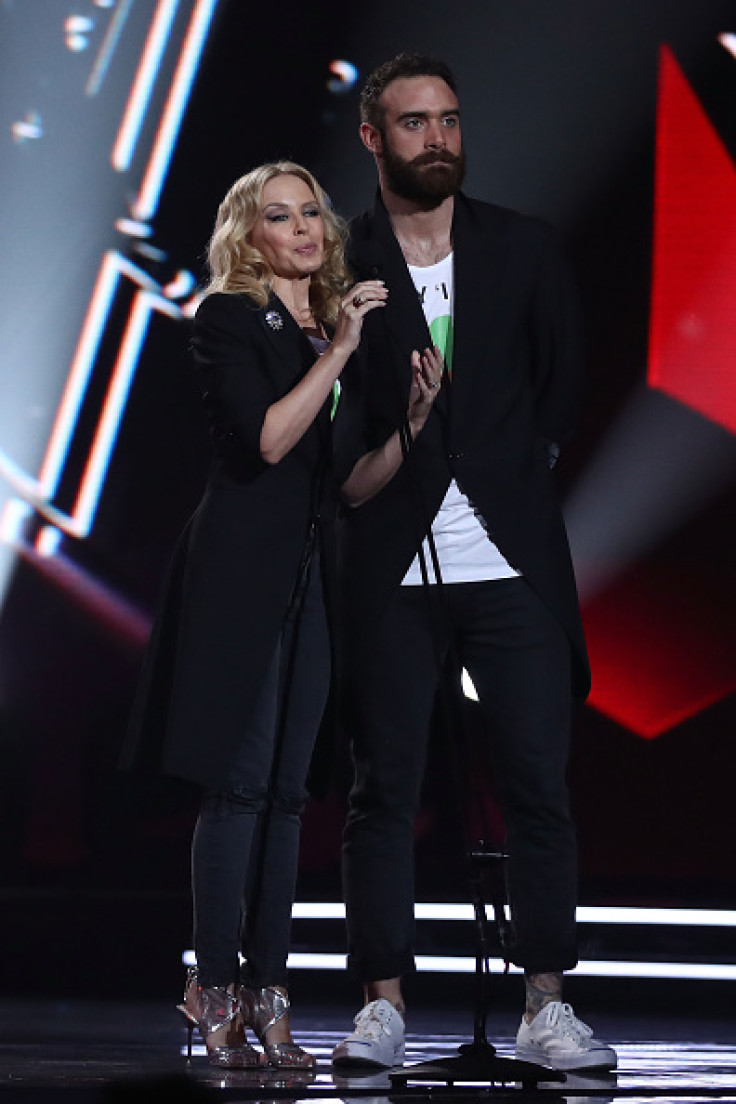 Sasse has helped to launch the 'Say I Do Down Under' campaign, which seeks to ensure same-sex marriage is legalised in Australia when the public vote takes place in February 2017.
The pair hope to tie the knot in Minogue's hometown of Melbourne, but Sasse stated that: "We will not get married until this law has passed in Australia. When I found out that gay marriage was illegal in Australia, I was astounded."
The couple announced their engagement in an advert placed in a Saturday edition of The Telegraph, which read: "Mr J.S. von Sasse and Miss K.A. Minogue.