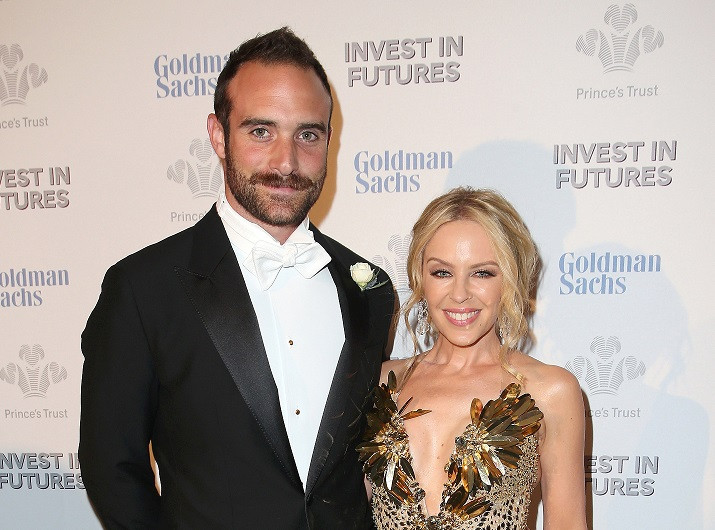 She has dated some of the most eligible bachelors on the planet, but it seems that Kylie Minogue has finally found her Prince Charming. The 47-year-old Australian pop star is set to marry Joshua Sasse – a British actor nearly 20 years her junior.
The couple snubbed social media to announce the impending nuptials in the forthcoming marriages section of Saturday's Daily Telegraph. The announcement reads: "Mr JS von Sasse and Miss KA Minogue.
"The engagement is announced between Joshua, so of the late Dominic Sasse and of Mary Heale (nee Macauley), of Herefordshire and Kylie, eldest daughter of Ronald and Carol Minogue, of Melborne, Australia."
Sasse appeared to let the cat out the bag when he was overheard referring to the Spinning Around songstress as his 'fiancee' at the NME party. A source told the Sun: "Kylie may have been keeping tight-lipped, but Josh isn't as keen to keep it a secret."
The insider added: "He was proudly calling her his fiancee to several guests and even joked that being with her meant he wouldn't have any trouble getting into parties."
The engagement follows a whirlwind romance for the couple, as they began dating about six months ago after meeting on the set of Sasse's show Galavant, in September. She confirming that they were dating in November telling the Guardian weeks later: "I have a love of my life which is just a beautiful thing. I am kind of on cloud nine most of the time because of Mr Joshua Sasse, my beau."
Minogue, who is a cancer survivor, has had several high-profile romances including Neighbours castmate Jason Donovan, INXS rocker Michael Hutchence and French actor Olivier Martinez. But who is the 28-year-old heartthrob taking her down the aisle?