A 4.2 magnitude earthquake which rocked Los Angeles on Sunday could have been a precursor to a feared 'Big One' quake, one scientist has claimed.
The tremor happened in a densely populated area six miles northwest of LA's Westwood neighborhood area.
It triggered an alert stretching from movie star hangout Malibu down to Manhattan Beach and reportedly affected thousands of households.
The US Geological Survey (USGS) originally said the quake registered was a 3.8 magnitude before revising the measurement upward.
The quake struck at 7:36 pm local time and was centered in the Santa Monica Mountains about four miles northwest of Westwood.
Just over an hour later, 2,310 people had reported to the USGS's "Did You Feel It" website.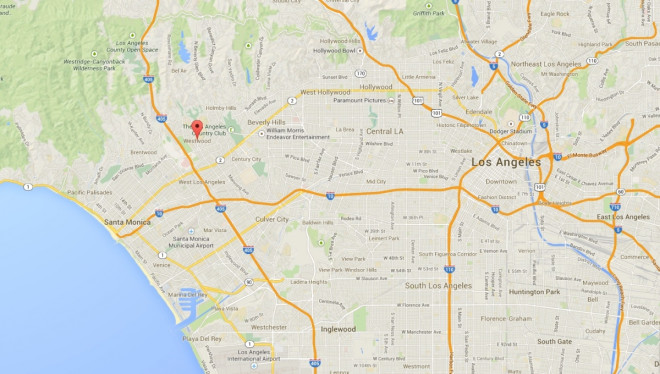 Seismologist Lucy Jones said the quake happened too far away from the one that hit Encino earlier this year to be an aftershock and told followers on Twitter that bigger jolts, including the Big One, could be on their way.
Jones added there was no way of predicting if the west coast would be struck by a higher magnitude earthquake but said a higher frequency of quakes meant more were likely to follow.
During Sunday's earthquake, the Los Angeles Fire Department switched to its "Earthquake Mode," which involves firefighters from all 106 neighborhood fire stations surveying more than 470 square miles in the greater Los Angeles area.
Looking for damage, injuries or other possible threats to safety, the department found no significant impact on the city's infrastructure.
What is the Big One?
The Big One is a term that was coined to refer generally to an earthquake that measures 7 or higher on the Richter Scale.
A 2006 report by the University of California concluded the San Andreas Fault, the massive 810-mile tectonic boundary between the Pacific Plate and the North American Plate, had reached a stress level whereby a large earthquake could soon occur.
The difference in damage as the scale goes up a full magnitude, from 6.9 to 7.9, for example, represents a 32-fold increase in energy release.
Major California earthquakes
1906, San Francisco: thought to have had a 7.9 magnitude in which 3,000 people died in the quake and fire that followed. San Francisco was virtually destroyed.
1989, Loma Prieta: caused 63 deaths and moderate damage in vulnerable locations in the San Francisco Bay Area. It's magnitude of 6.9 postponed game 3 of the 1989 World Series.
2004, Parkfield: with a magnitude of 6.0, the earthquake was felt across the state, including the San Francisco Bay Area.