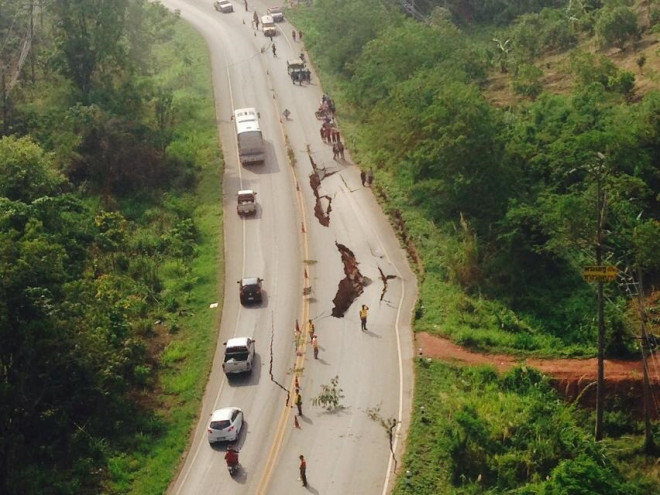 A 6.3 magnitude earthquake has hit North Thailand, leaving one person dead and at least 25 injured.
The quake struck at 6:08 pm (11:08 GMT) on Monday in the Chiang Rai province, near the border with Myanmar and Laos.
Saeng Linkham, 83, died when a wall collapsed on her, the Hindu reported. She was from the Mae Lao district in Chiang Rai.
The initial tremor lasted around 10 seconds followed by milder aftershocks that were still being felt some four hours after the first quake.
The epicentre was in Tambon Saikhao in Phan district, seven kilometres underground.
Roads and temples were reportedly affected and some hospitals were forced to close.
"There has been minor damage to buildings in Chiang Rai itself, some shops have goods scattered about and we're seeing cracks in buildings," a Chiang Rai police officer told Reuters.
"We're hearing that some provincial roads have sustained some damage with large cracks appearing," said the officer.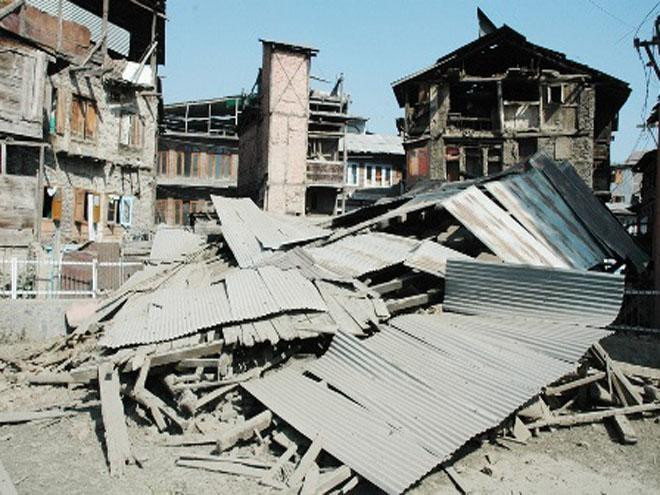 Chiang Rai's famous White Temple has been also severely damaged.
Structural damage was substantial and some buildings might have to be demolished, according to artist Chalermchai Kositpipat, who designed and constructed the temple in 1997, the Bangkok Post said.
Passengers at Chiang Rai airport evacuated the building after ceiling tiles fell on the ground.
"People living in three-storey buildings got dizzy," said Jane Suchada, a resident of Chiang Mai, which neighbours Chiang Rai. "We heard that in Mae Rin district [Chiang Mai] there was a blackout, and hospitals don't have electricity."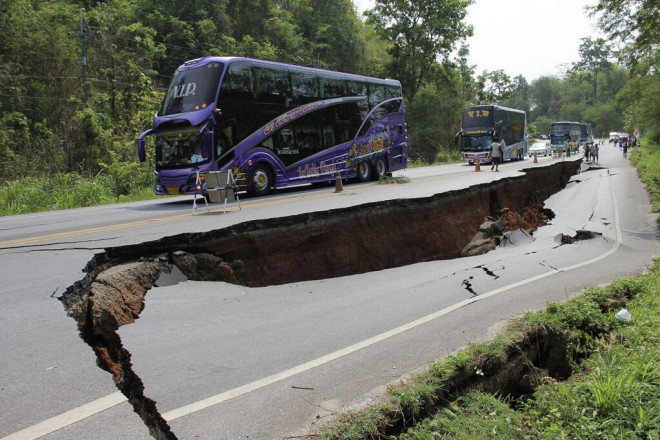 Many residents spent a sleepless night, some of them outside their homes, as aftershocks continued throughout the night.
No other deaths have been reported.
The earthquake is one of the strongest ever recorded in Thailand.
In 2011, a 6.8 magnitude earthquake hit Tachilek, a small town in Myanmar, killing 76 people and destroying 10,000 homes.