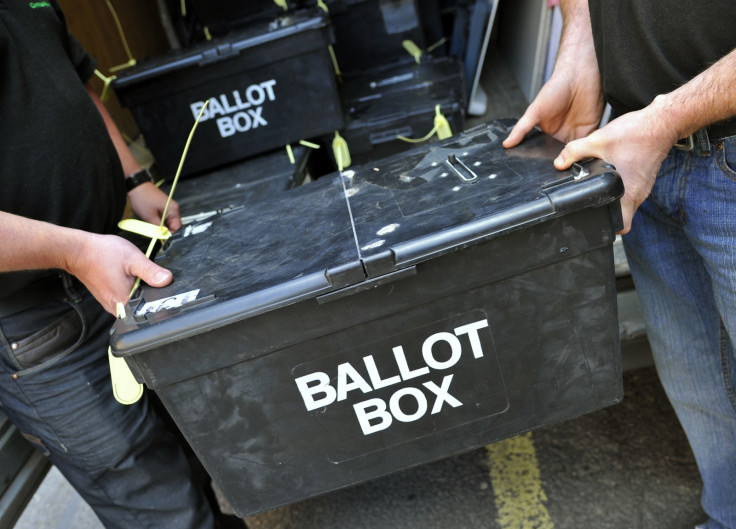 The Labour party has claimed there are around one million voters that are "missing" from the electoral register in England and Wales, and young people are the worst affected.
According to extracts from Labour leader Ed Miliband's speech to students at Sheffield Hallam University, the number of young people not registered to vote is a "scandal" after the government "hastily" introduced a new registration system.
"This is a direct consequence of the government's decision to ignore warnings that rushing through new individual registration reforms would damage democracy. It has," Miliband will say.
Labour claims a 950,845 reduction in electoral data, provided from 307 out of 373 local authorities, means this equates to nearly one million voters being "missing".
Earlier this week, the Conservative-led coalition said Whitehall would spend £9.8m to try to boost the number of people registered to vote in May's general election.
Britons have until 20 April to register to vote.
Previously, people would register by being listed on a paper form, which would be filled in by one member of the household. Now, Britons now are able to register online.
Meanwhile, a Liberal Democrat MP has accused Labour of "scaremongering".
"Labour must have forgotten they began the policy of individual electoral registration while they were in government, and still support it in principle," said Tom Brake MP to the BBC.
"Instead of scaremongering, Labour should be working with their own local authorities to ensure that the large amount of money available is spent helping people, particularly students, register to vote.
"Labour also seem keen to hide the fact that the coalition government has made it extremely easy to register to vote - it can be done online in a couple of minutes."