Labour and Conservatives appeal to voters' wallets as election battle hots up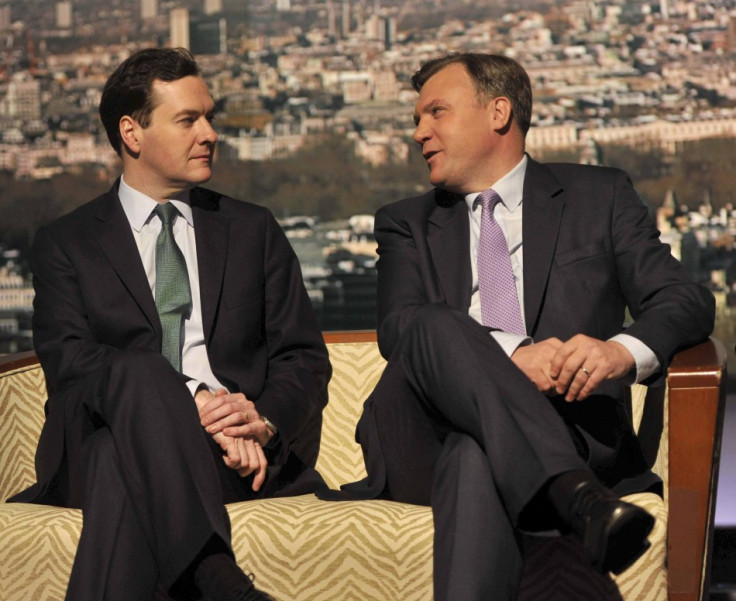 Labour and the Conservatives sought to woo voters over their personal finances Monday at press events to coincide with the first day of the tax year.
Prime Minister David Cameron revealed that the Conservatives would raise the income tax threshold from £10,600 to £12,500 at a joint press conference with Chancellor George Osborne in Bristol.
He also said that the Conservatives would do away with employers' income tax contributions for staff under the age of 21, which has been branded a 'jobs tax' by the Chancellor.
Meanwhile, speaking at an event in Leeds, Labour Shadow Chancellor Ed Balls said that average families were £1,100 a year worse off since the Conservative-led coalition came to power in 2010 and criticised the Tories for giving tax breaks to the rich.
Today's campaigning
Labour claims the Conservatives will have to increase VAT to pay for their tax breaks, while the Tories claim Labour will be forced to increase National Insurance contributions to cover their own spending plans.
Deputy Prime Minister Nick Clegg was also on the campaign trial in Surbiton, where he was heckled by a crowd over the Liberal Democrats U-turn on tuition fees. He argued that a party that doesn't secure an outright majority has to make compromises.
The day had started badly for the Conservatives when it emerged that a Tory parliamentary candidate had defected to UKIP.
The Tories claimed that Mike Whitehead had already been sacked by the party before his announcement this morning, something which Whitehead later admitted to the BBC, describing it as a pre-emptive strike.
With just 30 days to go before the UK general election, both Labour and the Conservatives are seeking to persuade voters that their lot will be better under their respective governments.
© Copyright IBTimes 2023. All rights reserved.