Labour Eurosceptics warn of EU Royal Mail renationalisation rules on People's Post day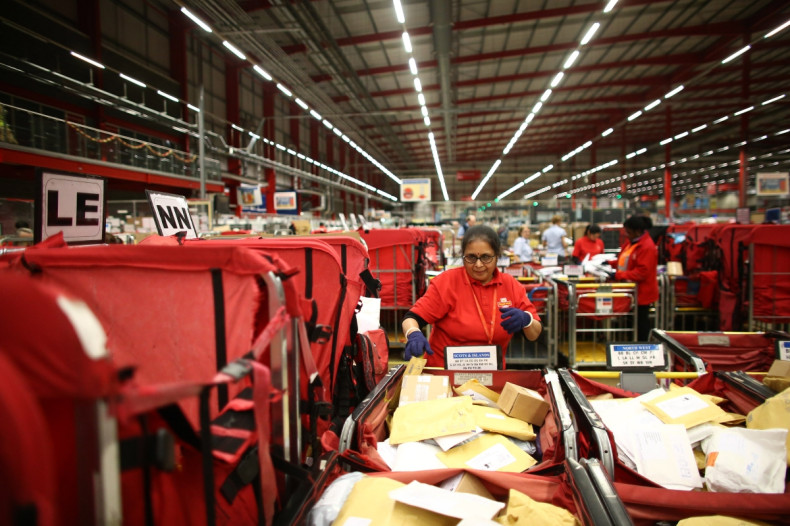 Jeremy Corbyn's ambition of renationalising the Royal Mail cannot be fulfilled because of EU rules, according to a group of Labour Eurosceptics. Labour Leave, part of the Vote Leave pro-Brexit campaign, issued the warning to coincide with the Communication Workers Union's (CWU) National Postal Workers day on 14 December.
The union, which has more than 197,000 members, claimed postal workers could lose some of their employment rights following the Royal Mail's 2013 privatisation.
"The CWU is campaigning hard to protect the terms and conditions of our members at the same time as preserving the service that we provide to the public and businesses," said general secretary Dave Ward. "Royal Mail may have been sold off on the cheap, but the service is and always will be – The People's Post"
The #PeoplesPost hashtag trended on social media site Twitter and Corbyn reportedly reiterated his goal for a publicly owned Royal Mail. But Labour Leave poured cold water over the left-winger's claim that he could renationalisation the FTSE 100 firm if the UK staid inside the EU.
"The EU does not share Labour's approach to our postal service. Successive Directives from the European Union have led to our Postal Service being privatised as part of the Single Market," an email from the group seen by IBTimes UK said.
"The Trade Unions Against the EU campaign have highlighted the detailed breakdown of our publicly owned Royal Mail by the European Union. Our new leader, Jeremy Corbyn MP has stated on more than one occasion that he would like to see the Royal Mail taken into public ownership.
"The Labour movement has always campaigned to protect the Royal Mail and its employees from a market-orientated approach to service delivery. But our membership of the EU would prevent us from ever taking Royal Mail back into public ownership."
The left-wing Brexit campaign ,which is backed by Labour donor John Mills and at least five Labour MPs, is not currently on the side of public opinion, as the latest poll from ICM found that 'remain' was four points ahead.
The survey, of more than 2,000 voters between 4 and 6 December, put 'leave' on 39% and 'remain' on 43%. David Cameron has promised to hold the referendum before the end of 2017 as he continues to renegotiate the UK's relationship with the EU.