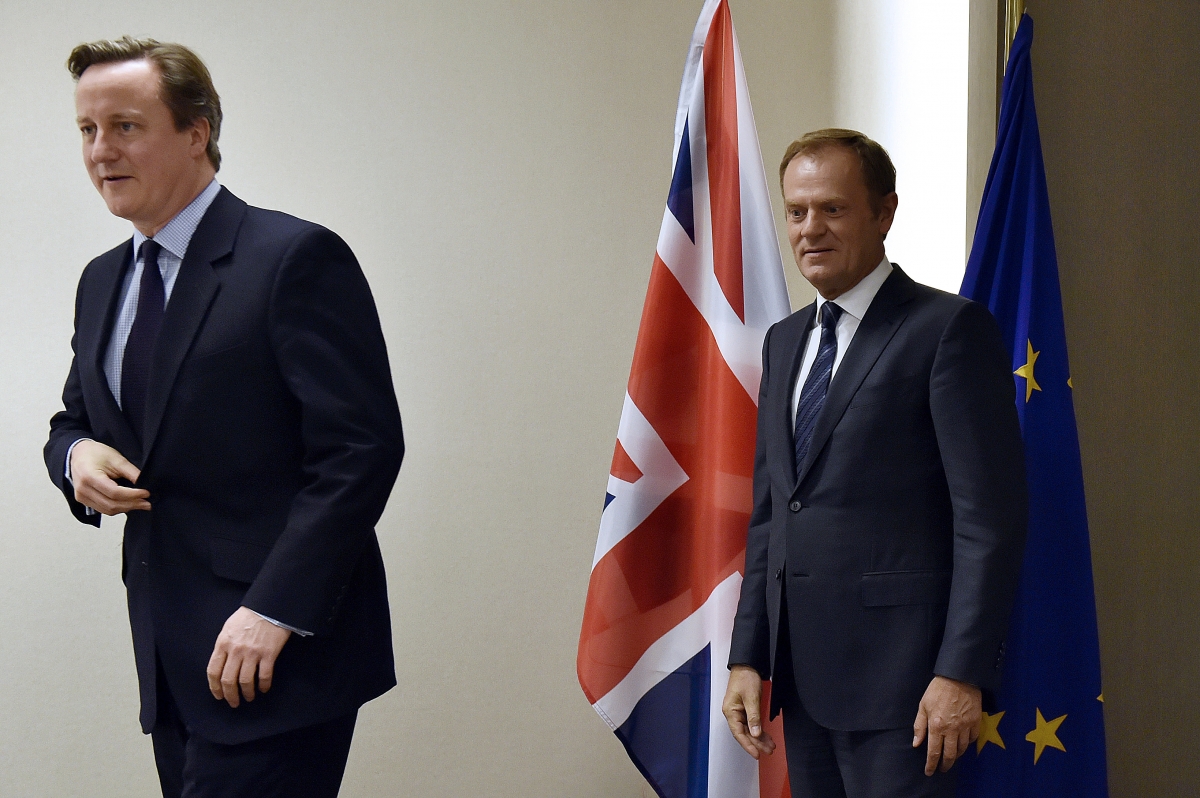 The threat of a Brexit is "destabilising" the European Union (EU) as David Cameron continues to renegotiate the UK's relationship with Brussels, Donald Tusk has warned. The president of the European Council (EC) urged leaders across the continent to find a response to the British prime minister's requests "as quickly as possible".
"Uncertainty about the future of the UK in the EU is a destabilising factor. That is why we must find a way to answer the British concerns as quickly as possible," Tusk said in a letter to the EC.
"In times when geopolitics is back in Europe, we need to be united and strong. This is in our common interest and in the interest of each and every EU member state. The UK has played a constructive and important role in the development of the EU and I am sure that it will continue to do so in the future."
The remarks come as Cameron continues to seek concessions from the EU ahead of a referendum on the UK's membership of the 28-nation-bloc, which will be held in either 2016 or 2017. The Conservative leader, among other things, has called for the political and economic union to allow his government to stop EU citizens from accessing a range of in-work benefits during their first four years in the country.
But the proposal has proved controversial as the "free movement of people" is a cornerstone of the EU. "While we see good prospects for agreeing on ways to fight abuses and possibly on some reforms related to the export of child benefits, there is presently no consensus on the request that people coming to Britain from the EU must live there and contribute for four years before they qualify for in-work benefits or social housing," Tusk revealed.
"This is certainly an issue where we need to hear more from the British prime minister and [have] an open debate among ourselves before proceeding further."
The "no consensus" comments will be a blow to Cameron, who is expected to campaign to keep the UK within the EU and avoid a Brexit. The latest opinion poll from YouGov, which questioned more than 1,600 voters between 19 and 24 November, found that "remain" was two points ahead of "leave" (40% versus 38%, respectively).
Dominic Cummings, campaign director of Vote Leave, has previously said: "Cameron promised fundamental reform but what he's asking for is trivial – he's given up before he's started. The public wants the end of the supremacy of EU law and to take back control of our economy, our borders, and our democracy. The only way to do this is to vote leave – we won't get it by trusting Cameron."