Labour general election review claims British media wanted to 'destroy' Ed Miliband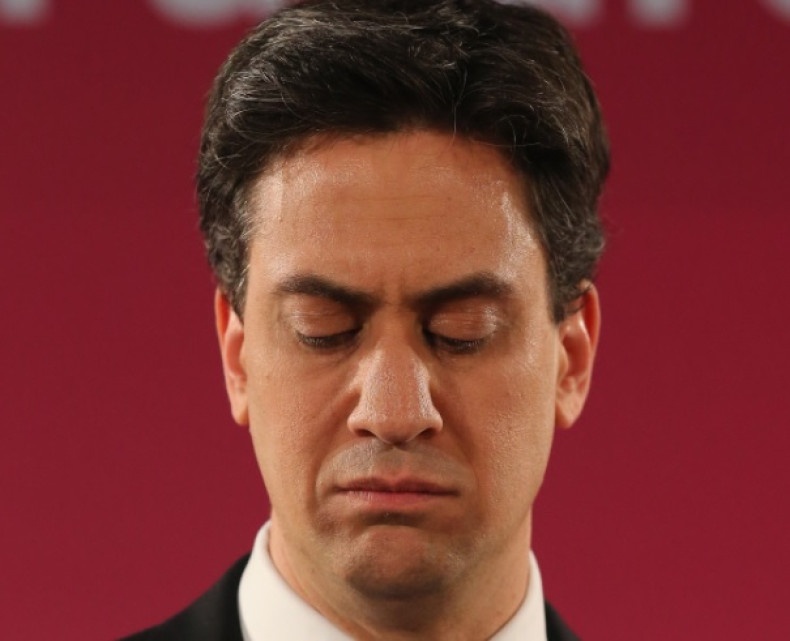 Labour's internal probe into the party's general election loss has laid some blame on sections of the media, who apparently sought to "destroy" Ed Miliband. The investigation, led by former minister Margaret Beckett, claimed the ex-Labour leader faced "exceptionally vitriolic and personal attacks" during his time of the top of the party between 2010 and May 2015.
"Tony Blair was called 'Bambi', and described as too young and inexperienced to be up to doing the job. However, Miliband faced an exceptionally vitriolic and personal attack. Even before he courageously took on the public concerns that led to the Leveson enquiry [sic], elements in the news media seemed determined to try to destroy him," the report said.
But the probe did admit that Conservative leader David Cameron consistently polled higher than the leader of the opposition. "Since he actually was prime minister, this response was perhaps less than surprising," the document added.
Miliband faced ridicule in the press when he was photographed eating a bacon sandwich awkwardly in 2014. The image quickly gained traction online and became an internet meme. The Labour leader's family was also attacked in the media when a 2013 article in the Daily Mail claimed his late Marxist father Ralph "hated Britain".
"It's a lie. I'm even more appalled that they've repeated that lie today and they've gone further and described my father's legacy as 'evil'. 'Evil' is a word reserved for particular cases and I wasn't willing to let that stand," Miliband hit back.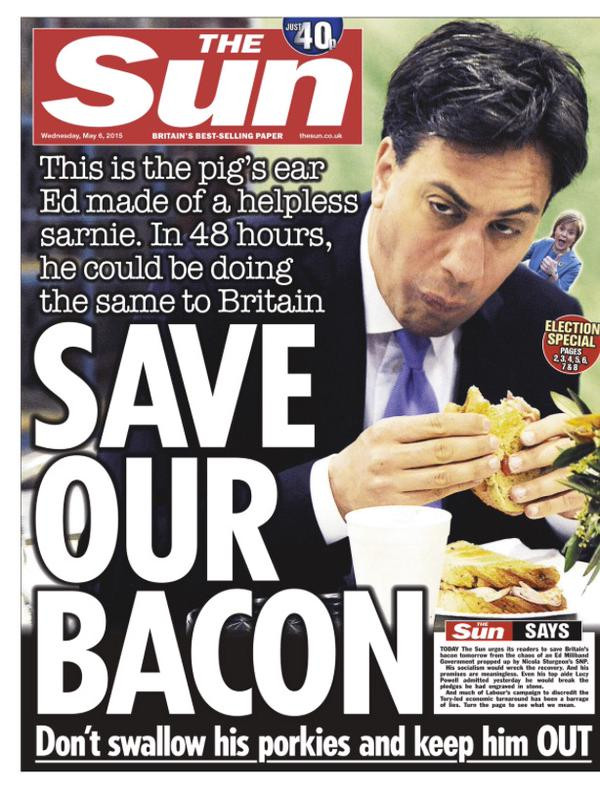 The Sun's eve-of-election spread
However, some of the Doncaster North MP's own press stunts backfired in the run-up to the general election.
A large stone tablet with Labour's main election pledges, quickly named the "Ed Stone", was mocked when Miliband unveiled it in the Conservative/Labour marginal of Hastings and Rye. A press hunt for the tablet was launched after the election and the Guardian claimed it was put into storage somewhere in south London.
Miliband was also criticised in the media after a photo opportunity with his barrister wife Justine in their modest looking kitchen. It later emerged that the Milibands had two kitchens in their north London home.
Key claims of Margaret Beckett's general election review
Labour's policies were not too left-wing. Some of the party's most popular policies such as the so-called "Mansion Tax" were the most popular
Electorate were scared of the SNP "propping up" a Labour government
David Cameron polled higher than Ed Miliband and was perceived to be a stronger leader
Labour "failed to convince" on benefits and immigration
Fail to shake of the "myth" Labour were responsible for the 2008 financial crisis
Labour did not "lose touch" with middle or working class when compared with the 2010 general election. But it failed to make any progress under Miliband
Labour needs a "comprehensive media strategy" going forward