Labour leadership election: Chuka Umunna makes unity plea to modernisers over Jeremy Corbyn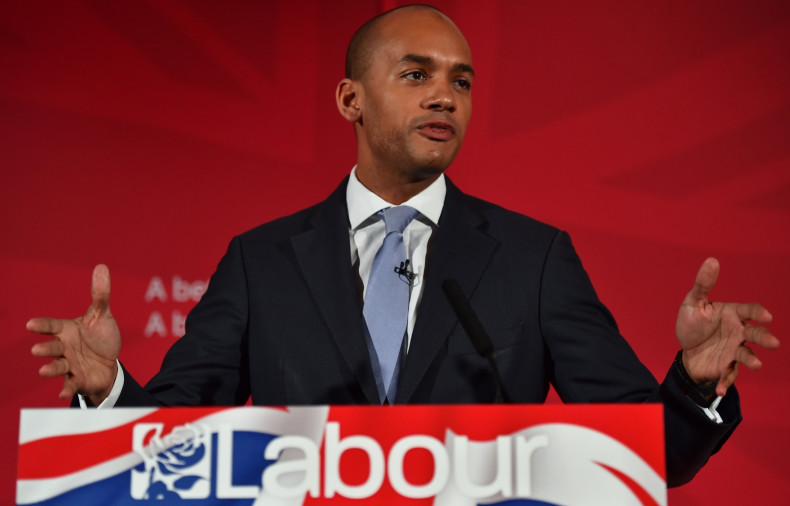 Top Labour MP Chuka Umunna has urged the right-wing of his party to work with and unite around the reds' new leader amid fears of a split if frontrunner Jeremy Corbyn wins the leadership election. The shadow business secretary issued the unity call during a speech in the Netherlands last night (1 September).
The Streatham MP, a supporter of leadership hopeful Liz Kendall, stressed "solidarity is key" during the address and he argued modernisers would have to "accept the result" of the leadership race on 12 September, when Ed Miliband's successor is announced. But Umunna, who attacked Corbyn in July, also told the Policy Exchange audience he had "misgivings" about the left-winger's policies.
The speech represents a shift in tone from less than two months ago, when Umunna told BBC Newsnight "there is no glory in opposition and betrayal in government". He added: "I haven't got a problem with Jeremy personally, but what I have got a problem with are his positioning and politics. I don't think believe that is a politics that can win."
So far, Andy Burnham is the only Labour leadership hopeful to say he would work with Corbyn. The Leigh MP has also said he could offer a position to the veteran parliamentarian in his shadow cabinet team. But Yvette Cooper, the former work and pensions secretary, has taken a different approach and openly attacked the socialist candidate.
Cooper criticised Corbyn's "quantitative easing for people" policy during a Channel 4 TV hustings on 1 September and dubbed the proposal as "PFI on steroids". However, despite Cooper's attacks, Corbyn is still the favourite to become Labour's next leader. The 66-year-old secured most nominations from local Labour parties, won the backing of big unions Unite and Unison, and holds a 37-point lead over Burnham on first preference votes (57% vs 20%), according to the latest YouGov poll.