Labour leader Jeremy Corbyn has snubbed an offer from leadership challenger Owen Smith, to become the party president if he is defeated in the Labour leadership contest. Embattled Corbyn would be offered the as-of-yet un-established "party president" position should Smith dethrone him on 24 September (2016).
Smith believes that the MP for Islington North is "not a leader", but would have the power to "speak for the party" to the wider membership. Despite the offer, Corbyn said he has no interest in "a job that doesn't exist" and compared the role to that of a "director of football".
Since the 48-hour registration period to vote in the ballot began, 183,000 people have signed up to vote, paying £25 ($33) each to become registered supporters. Party members who had signed up before 12 January and affiliated trade unions and organisations will decide the outcome of the battle alongside the newer members.
As the left-wing politician launched his campaign for re-election on 21 July, Corbyn said he would take on the "five ills of 21st Century Britain" - namely inequality, neglect, prejudice, insecurity and discrimination.
But Smith criticised Corbyn for "threatening to sack" MPs following the announcement that they could face mandatory reselection when the boundary review is published in 2018.
Corbyn told BBC Newsnight on Thursday (21 July) that: "Owen Smith has offered me unopposed election to a job that doesn't exist. I don't want to be president of the party, I'm not even sure we should have a president of the party. What's a president for? It sounds to me a bit like a director of football. So no."
"The creation of a position of president of the party would actually require a rule change, and a constitutional change. It's not in his gift to offer unopposed election to anything – unless he has some control over the whole electorate that I haven't been told about."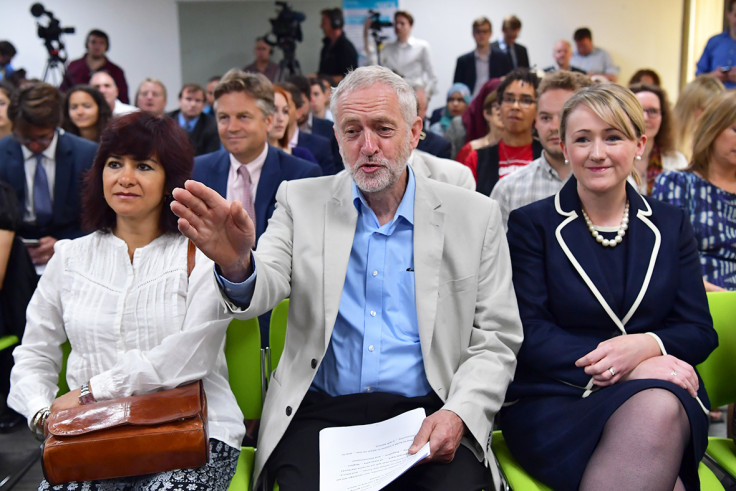 Pontypridd MP Owen launched his bid to for Labour leadership on 17 July, just nine months after Corbyn won almost 60% of votes in a leadership bid. Now the former shadow cabinet member is the sole challenger to Corbyn after Angela Eagle dropped out.
Smith believes that Corbyn has helped Labour "rediscover its radical roots" but fell short on anti-austerity saying he had "sloganised" but "never spelt out what he wants to spend".
Following the EU referendum result, Corbyn told Newsnight: "I have made the point all along that the single market does include free movement of labour and if you go away from that you're not in the single market. Let's look at the other ways of dealing with it first, rather than rushing to immigration."