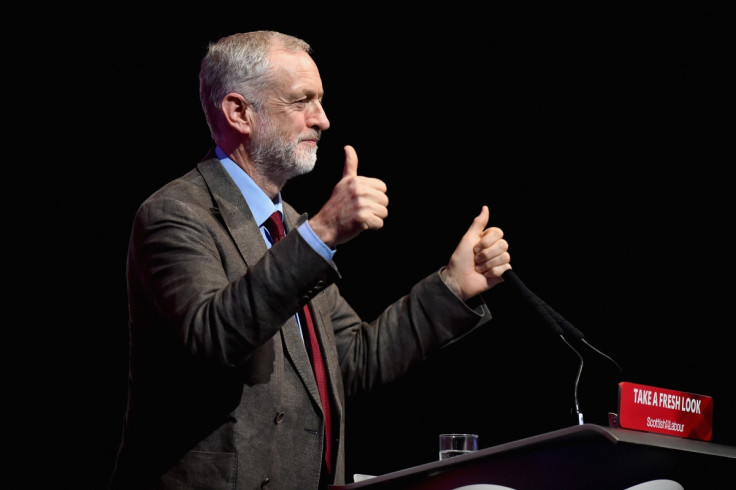 Thousands of full Labour members just want anyone to replace Jeremy Corbyn as the party's leader, according to a YouGov poll. The survey of more than 1,400 of the Labour "selectorate" between 19 and 23 November, found that just 1% or 3,800 of the party's 380,000 strong membership want "anyone" to succeed Corbyn.
The research which was commissioned by The Times, interestingly found that affiliated supporters were more likely to want anyone over the 66-year-old, with 4% of the wider selectorate picking the option.
But the poll was mostly good news for the veteran parliamentarian as a strong majority (65%) of Labour supporters thought Corbyn was doing "well" as Labour leader, up from 56% earlier in the month.
However, the study found that only 38% of the electorate thought it was "likely" for the left-winger to become prime minister, whereas more than a half of supporters (52%) thought Corbyn's chances of entering Number 10 in 2020 were "unlikely".
As for the general election, the Labour selectorate were split on the party's chances with 46% of respondents saying it was "likely" for Corbyn's party to win against 43% who thought it was "unlikely".
The poll results come as the Labour leader faces open challenges from backbenchers, such as Rochdale MP Simon Danczuk and Bassetlaw MP John Mann, over his policies. Corbyn also faces discontent among his shadow cabinet over the Syrian civil war.
The Labour leader has suggested that his MPs will not have a free vote on air strikes on the Middle Eastern state when David Cameron tables his proposition for war against the Islamic State (Isis), but shadow chancellor John McDonnell has previously backed a free vote on the "conscience" issue.