Labour MP Emma Dent Coad, who has described herself as the "Royal Family's worst nightmare," chose four-year-old Prince George as her latest target. The MP for Kensington has made international headlines for criticizing the royal family as being "thick," "obscene" and "ridiculous".
In her latest tirade, Dent Coad had much to say about the prince's jumpers, calling them "outrageous".
"When Prince George goes to school, they [the media] look at his jumpers and, you know, £150 for a jumper, that's a food bill for a family of four for a lot of people and that's outrageous and people are outraged by that," she said, according to the Sunday Express.
The remarks, made at an event held by Labour For A Republic, followed comments by fellow panellist Ken Ritchie, a Labour councillor who also criticised the young royal.
"We had all the media attention recently when Prince George started school. We don't know if he will grow up to be as bad as his grandfather or maybe his great grandfather. Or that he will be as bland as his father," Ritchie said. "All we know is that at some stage George will be king, unless we change the system or unless he has an unfortunate illness or accident."
Dent Coad, whose constituency includes Kensington Palace, has landed in hot water for her other anti-monarchy remarks this week. In an interview with BuzzFeed News, she defended herself over a joke she made about Prince Harry at the "Reigning In The Monarchy" fringe event at Labour's annual party conference on 25 September.
"Harry can't actually fly a helicopter. He tried to pass the helicopter exam about four times and he couldn't get through it at all so he always goes for the co-pilot. So he just sits there going 'vroom vroom'," she said at the event.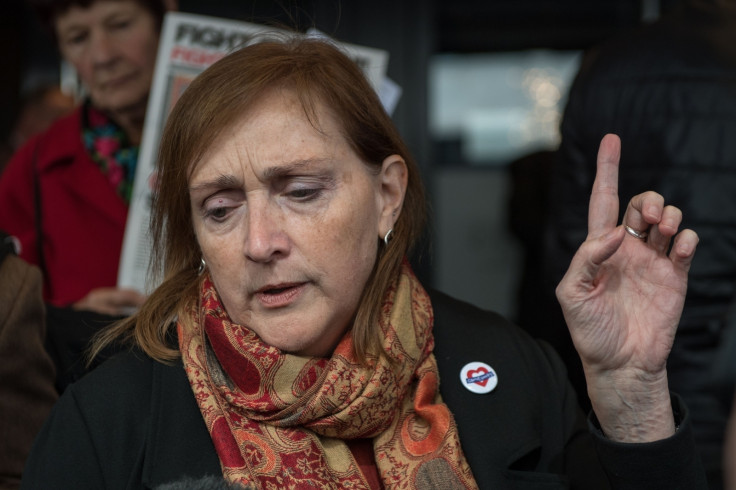 Two days later, Dent Coad released a statement saying her joke had been "taken the wrong way" and asking: "Can we look at the real issues facing us now?"
The recently elected MP also suggested Prince Philip was "not a faithful husband" to Queen Elizabeth and referred to the Duchess of Cambridge as "stupid" and "vulgar," the Sunday Express reported. She also criticised the family after the Greenfell fire and suggested that the royals only conduct official engagements to distract from any negative publicity.
According to Express, MPs from all sides have criticised her comments, including fellow Labour MP John Woodcock and Tory defence minister Tobias Ellwood.