Labour leader Jeremy Corbyn received a standing ovation from his MPs as he returned to the House of Commons chamber on 13 June. The left-winger, who won 40% of the popular vote and secured 30 extra seats, was in a jubilant mood as he mocked Prime Minister Theresa May over her "coalition of chaos" with the Democratic Unionist Party (DUP).
"Mr Speaker, it is customary on these occasions to congratulate the returning prime minister and I absolutely do so," he said. "I congratulate her on returning, and I'm sure she will agree with me that democracy is a wondrous thing and can throw up some very unexpected results.
"I'm sure we all look forward to welcoming the Queen's Speech just as soon as the coalition of chaos has been negotiated.
"Mr Speaker, I just want to let the rest of the house and the nation know that if that is not possible the Labour Party stands ready to offer strong and stable leadership in the national interest."
The comments came after May met with DUP leader Arlene Foster in Downing Street in a bid to settle an agreement so the Conservatives can stay on in power as a minority government.
But the talks adjourned without a deal, with further negotiations expected later in the week. May, whose snap elected gamble backfired, has vowed to stay on in Number 10.
The Tory premier met with the 1922 Committee of Conservative backbench MPs in Westminster on Monday evening. The prime minister took blame for her election failure, which saw 13 Tory MPs lose their seats, and promised to get the party "out of this mess".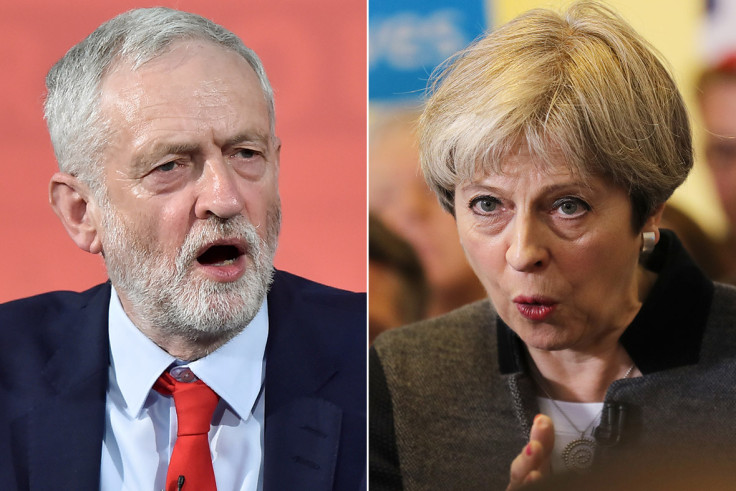 May has also brought Michael Gove, her leadership rival, back into the government. The Brexit-backer has been appointed as environment secretary, while fellow Vote Leave campaigned and Foreign Secretary Boris Johnson has urged Tory MPs to "calm down" and get behind May.
The developments come just days before divorce talks between the EU and the UK are scheduled to begin. Michel Barnier, the EU's chief Brexit negotiator, has urged the government to get on with them.
"The subjects we need to deal with are extraordinarily complex from a technical, judicial and financial point of view," the French politician told The Financial Times. "That's why we're ready to start very quickly. I can't negotiate with myself."
The EU negotiator did not see any reason to push back the two-year talks process, set to end in June 2019. He said: "If we work seriously, I see neither the usefulness nor the interest of pushing back this date. Why? Because every extra delay is a source of instability which we don't need, which the economy doesn't need. So let's not waste time."