It is extraordinary that the Labour Party has failed to expel Ken Livingstone for his bizarre and offensive remarks about Hitler and Zionism.
By extending his suspension for another year, the party's National Constitutional Committee (NCC) has given the former London mayor licence to continue to offend the Jewish community and bring the party into disrepute.
The ruling, which came after 8pm on Tuesday, 4 April, following hours of deliberation, found that Livingstone did in fact breach Labour Party rules by saying that Hitler supported Zionism. By doing so, they acknowledge that his remarks caused detriment to a party which prides itself on tolerance and fairness.
And yet, in handing down a two-year suspension – with one year served and another left to run – they are allowing one of Labour's most prominent voices to carry on rewriting history and causing hurt to Jewish people in the party's name. Only an expulsion would have sent the message that this kind of behaviour will not be tolerated.
This unrepentant repeat offender, who seems to relish using the words Hitler, Nazi and Jews at every available opportunity, has shown no remorse or contrition in the nearly 12 months since he made his comments in an interview with Vanessa Feltz on BBC Radio London.
In fact, on the Today programme on Tuesday morning, hours before the hearing, Livingstone blamed the Jewish Chronicle for stoking the row. The Jewish Chronicle had reported Livingstone's remarks and the ensuing affair just like most other news organisations, but I am sure the ex-Labour MP had his own special reasons for singling out that newspaper.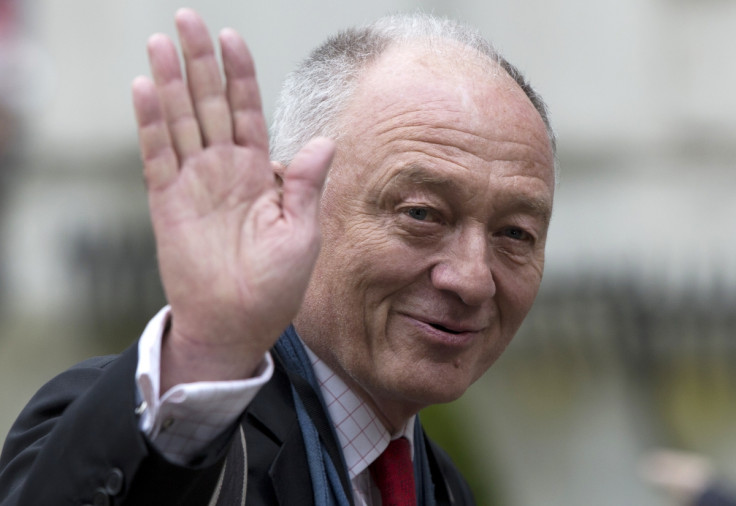 On his way into Tuesday's hearing, he insisted he had not "caused offence" – yet another remark from his mouth that is demonstrably untrue. Asked after the ruling whether he would be saying sorry, Livingstone said he would only apologise for the offence caused by MPs who attacked him. Such brassneck has only been enabled by the NCC's weak response.
As Jeremy Newmark, the director of the Jewish Labour Movement, said on Tuesday morning, Livingstone has a "seemingly consistent need to calibrate his language to cause maximum hurt to Jewish people and Holocaust survivors".
This apparent obsession should have no place in the Labour Party. Karen Pollock, the chief executive of the Holocaust Educational Trust, said the verdict was merely a "slap on the wrist for a serial offender" and "that a mainstream political party would consider these views to be welcome within their ranks simply demonstrates that anti-Semitism is not taken as seriously as all other forms of racism and prejudice".
Despite causing so much hurt and offence, despite causing Labour members to leave the party in disgust, despite having the charges against him actually proved by the NCC, in a year's time Livingstone will be allowed to return to Labour and into the open arms of Jeremy Corbyn.
The NCC ruling is a setback for Labour and its leader's shaky claims that he is acting against anti-Semitism in the party. Since this row erupted, Corbyn has been slow to condemn Livingstone's remarks and slow to challenge the wider problem of anti-Semitism, which has crept from the margins of the far-left to an emboldened entity which feels confident enough to hurl abuse and hate speech at Jewish Labour MPs.
The common thread between these hate crimes and Livingstone's remarks is the way criticism of Israel is used as a cover to cause offence to the Jewish community.
Livingstone's comments were detrimental to Labour, but they are also symptomatic of a party that has repeatedly failed to tackle the problem of anti-Semitism. Last summer's inquiry by Shami, now Baroness, Chakrabarti into anti-Semitism in Labour glossed over the issue, describing a "series of unhappy incidents" rather than a major problem with a far-left given a new voice by Corbyn's leadership.
On Tuesday evening, Chakrabarti was once again in gloss-over mode, claiming the NCC ruling showed the party has the "ability to look at itself fairly and carefully in the mirror in more difficult times, however painful".
If Livingstone had been expelled, Corbyn could have used the moment as an opportunity for a fresh start and to declare that anti-Semitism has no place in the Labour Party. That opportunity has been missed, and anti-Semitism will continue to flourish.