Ken Livingstone has been suspended from the Labour Party for another year after a disciplinary hearing upheld claims that comments he made about Adolf Hitler and Zionism breached party rules.
The former London mayor was at a disciplinary hearing on Tuesday (4 April) after engaging in conduct which Labour officials said were "grossly detrimental".
The 71-year-old could have been expelled from the party by the national constitutional committee.
Livingstone has repeatedly denied accusations of anti-semitism since being suspended last April after saying that there had been a "real collaboration" between Nazis and Zionists.
A disciplinary panel upheld three charges of breaching party rules at the hearing in London.
Livingstone was suspended in April 2016, when he claimed Hitler had supported Zionism in the 1930s to the BBC's Vanessa Feltz while defending Labour MP Naz Shah for anti-Semitic social media posts that she apologised for.
The veteran left-winger has been handed a two-year suspension, which is set to expire in April 2018 after the panel took into account the year suspension he has already served.
Speaking outside the hearing Livingstone said he was "suspended for stating the truth" to the BBC.
"I expected them to expel me so I have now got to consider whether I challenge this legally or just live with it," he said.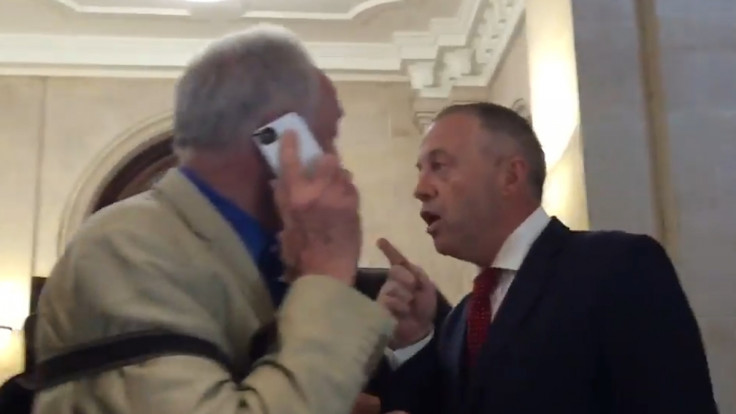 Livingstone had expressed his plans to challenge any ruling that would have expelled him from the party and said he must make his mind whether or not to challenge the panel's decision.
The Lambeth-born politician said he was banned from running for public office for the two-year period and the hearing had been "like sitting through a court in North Korea" as "no one was listening to anything we were saying".
Livingstone said to Feltz at the time: "When Hitler won his election in 1932, his policy then was that Jews should be moved to Israel.
"He was supporting Zionism before he went mad and ended up killing six million Jews."
He has repeatedly defended his words saying on 30 March: "The [Nazi] SS set up training camps so that German Jews going to go there could be trained to cope with a very different sort of country.
"When the Zionist movement asked the Nazi government, would they stop Jewish rabbis doing their sermons in Yiddish and make them do it in Hebrew, he [Hitler] agreed to that.
"He also passed a law that said the Zionist flag and the swastika were the only flags that could be flown in Germany.
"And then they started selling Mauser pistols to the underground Jewish army. So you had, right up until the start of the second world war, real collaboration."