Labour suffering 'emotional trauma' warns David Blunkett after welfare bill rebellion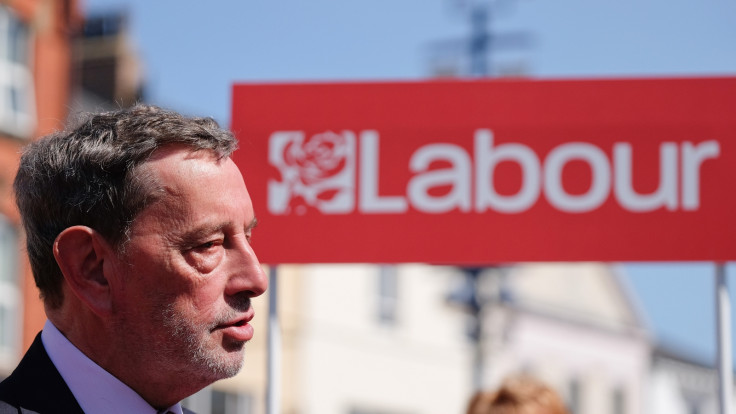 Labour grandee David Blunkett has warned that his party is "divided" and is "in emotional trauma" after 48 Labour MPs defied Harriet Harman's orders to abstain from voting on the government's welfare bill.
The former home secretary also said that the party was in "bewilderment over where to go from here".
"I think the Labour Party is understandably in emotional trauma," he told BBC Radio 4's Today programme.
The comments come after tens of Labour MPs defied Harman, the acting party leader, when they voted against the Conservative's welfare bill, which includes cuts to child tax credits. The rebels backed an amendment tabled by Bishop Auckland MP Helen Goodman.
The 56-strong SNP, who tabled their own amendment, also voted against the Tories' welfare plans and attacked Labour for not joining forces with them.
"Labour had the perfect opportunity to join the SNP in a progressive coalition to oppose the Tories - but with some honourable exceptions they sat on their hands," said Hannah Bardell MP, the SNP's employment spokesperson.
"This disgraceful stance will haunt Labour through next year's Scottish Parliament election and far beyond."
Bardell added: "This cuts bill is an attack on civil society, it's an attack on our poorest and hard working families, and it's a regressive Bill that takes us back in time with cuts that will hit women and children the hardest.
"It is now beyond doubt that the SNP are the real and effective opposition to the Tory government. People in Scotland will be appalled by this Bill, and the 56 SNP MPs will continue to oppose it and set out a progressive alternative, even if Labour will not."
But despite the opposition in the House of Commons, the welfare bill was passed by 308 votes in favour and 124 against. Iain Duncan Smith, the work and pensions secretary, attacked Labour for being the "same old anti-worker party" after the vote.
"Nearly 50 Labour MPs have defied their leadership and opposed our welfare reforms which will move our country from a low wage, high tax and high welfare economy to a higher wage, lower tax and lower welfare society," the Top tory said.
"It's clear that Labour are still the same old anti-worker party – just offering more welfare, more borrowing and more taxes."
© Copyright IBTimes 2023. All rights reserved.