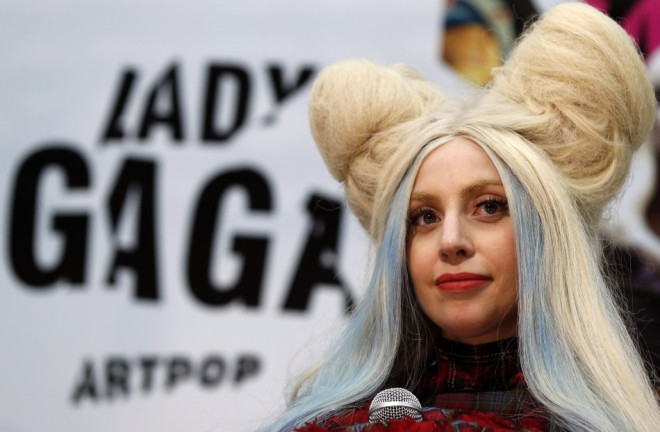 Lady GaGa took her avant-garde style to a whole new and disturbing level when she allowed a dancer to vomit over her during a live performance.
The Bad Romance star's friend Millie Brown was seen putting her finger down her throat and regurgitating a green substance over Gaga while she sang the song Swine during the South By Southwest festival in Austin, Texas.
In her first TV interview since the shocking display, the singer has defended the bizarre performance.
In a live interview with the Today programme she said of the public reaction to her latest antics: "I guess we weren't completely surprised. Millie and I know that not everybody's going to love that performance. But we both really believe in artistic expression and strong identities," she added.
Explaining the motive behind the stomach churning stunt she said: "Artpop is about bringing art and music together and the spirit of creative rebellion. For us, that performance was art in its purest form. But we totally understand that some people won't be into it," she explained.
"Either way, we don't make things for any intention in particular other than in the spirit of entertaining the crowd and creating something that is really for the moment. It wasn't meant for the 'Today' show. It was meant for a club performance in Austin, and we had a great time."
The Applause hit maker made the comments just days after singer Demi Lovato decried the singer for "glamorizing" eating disorders.
"Sad ... As if we didn't have enough people glamorizing eat disorders already. Bottom line, it's not 'cool' or 'artsy' at all," she wrote on Twitter.
GaGa was promoting her forthcoming single the Zedd-produced dance anthem 'G.U.Y.' the video for which sees her revealing a softer side. The change of tack appears to be a bid to win back her fan base, who have been defecting in response to her more outrageous appearances.
Famed for her outlandish outfits, GaGa was seen in her usually dramatic style, seemingly channelling pop artist Andy Warhol in dark sunglasses and platinum blonde wig.