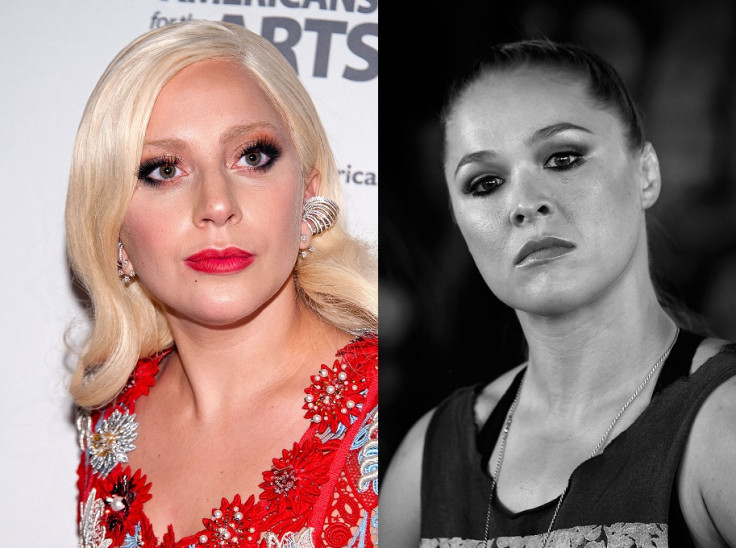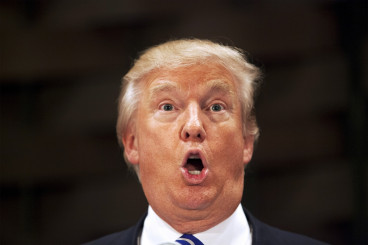 Still reeling from her defeat to unseeded Holly Holm at UFC 193, Ronda Rousey was caught off guard once again by a couple of sucker punches from two unexpected heavyweights on Sunday.
Unconventional pop star Lady Gaga was first to weigh in on the former judo Olympian, knocked out by Holm at the Etihad Stadium in Melbourne, Victoria, saying that her defeat "had been karma". As if that wasn't enough, US Presidential candidate Donald Trump swiftly followed up with a body blow of his own tweeting that Rousey was "not a nice person".
While stars including Howard Stern and Alicia Keys came out of Rousey's corner with messages of support, pop superstar Gaga appeared to revel in Rousey's downfall.
Taking to social media, Gaga shared a snap of the moment that Rousey was knocked out with her 12.4m Instagram followers, the American Horror Story star wrote: "That's what you get for not touching gloves!"
Gaga was referring to Rousey's alleged poor sportsmanship after she refused to touch gloves with Holm during the customary pre-fight stare down. Presidential candidate Donald Trump echoed her sentiment with his own tweet which read: "Glad to see that @RondaRousey lost her championship fight last night. Was soundly beaten -- not a nice person!"
Holm, meanwhile, said: "She's won a lot of fights and imposed her will on a lot of fighters. So I expected her to be aggressive and impose her will on me."
The 34-year-old added: "She had me on the cage for a minute and obviously she was trying for a take down right there ... she had a lot of things she was trying so I'm just glad I put in the practice," she added.
Prior to the fight, Rousey had posted a brutal message directed at her opponent. "Fake a-- cheap shotting fake respect fake humility b--ch - "preacher's daughter" my ass - I see through your fake sweet act now," she captioned the video. "You're getting your ass kicked tomorrow, and I'm really going to enjoy the beating I give you #andSTILL."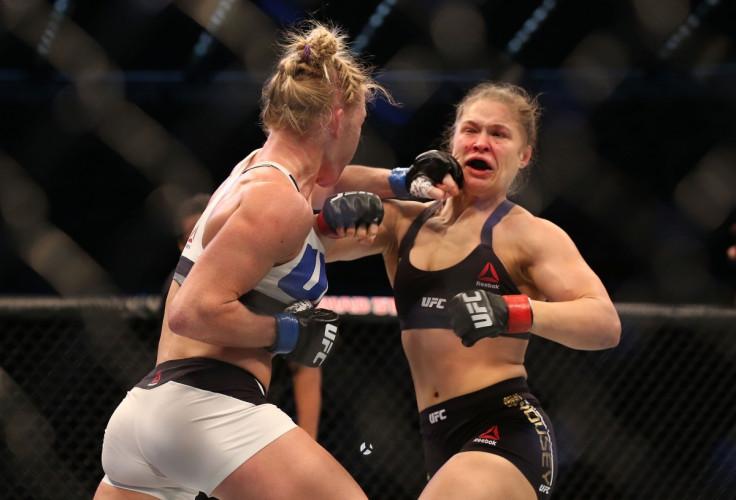 Meanwhile, Rousey has taken to Instagram to reassure fans that she was "fine" and vowed that she would return. The 28-year-old, who was briefly unconscious after receiving a kick to the head from Holm approximately 59 seconds into the second round, was taken to a hospital immediately after the bout where she received medical attention.
"I just wanted to thank everyone for the love and support. I appreciate the concerns about my health, but I'm fine. As I had mentioned before, I'm going to take a little bit of time, but I'll be back."