American Horror Story Hotel: Fans react to Lady Gaga and the show's blood-soaked premiere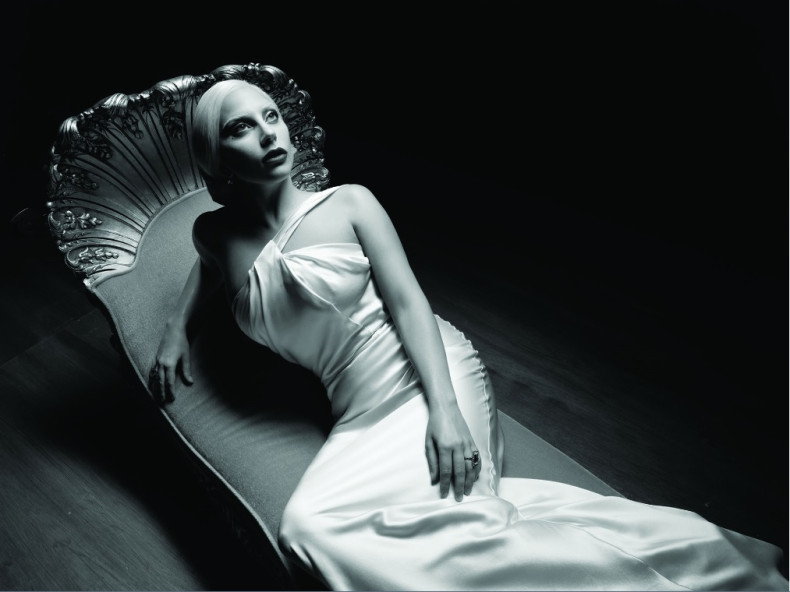 The eagerly-anticipated first episode of American Horror Story: Hotel finally aired on Fox on 7 October, and while many viewers were returning to Ryan Murphy and Brad Falchuk's spooky show for its fifth season (and were therefore expecting a few gruesome moments), it's safe to say, it was an opener that would shock even the most-experienced AHS watcher.
Checking In featured everything that fans have come to hope for when it comes to American Horror Story, from decadent sets and costuming to highly-exaggerated characters and scary imagery. It won't be easy to forget the scene of the naked man clawing his way out of an old, dirty mattress while the two pristine Swedish guests scream at the top of their lungs, that's for sure.
But it was also jam-packed with heavy drug-use, many sex scenes and opened up a heart-wrenching backstory for likeable lead Wes Bentley, that gave the show a more adult-feel than previous seasons may have done. Seeing the grit and darkness to the show behind the glitzy, over-the-top visuals seemed to please fans that were worried the show would border on "cheesy".
Many viewers online fondly claimed that by adding these aspects, AHS had gone back to its roots; offering up the dark and twisted but well-written and clearly thought-out storylines that were more present in earlier series such as Murder House and Asylum. But while the majority of people reacted positively to the premiere, there were some that thought the addition of some brutal sex scenes went too far, even for American Horror Story.
Despite all of its differences from previous seasons however, the biggest talking point throughout the episode was arguably how well singer Lady Gaga fared in the acting stakes – and people seemed desperate to voice their opinions about the Born This Way hitmaker's transition to screen. While she had a small cameo in the 2013 film Machete Kills, Gaga is adopting one of the main roles in Hotel, taking over from previous lead Jessica Lange, making it her first official stab at acting and it seems as if she's impressed the majority of the series' followers.
Twitter users wrote that her alluring portrayal of charismatic but mysterious Elizabeth kept you "wanting more" from the show, whilst others simply hailed her portrayal of the character as "fabulous". Others were pleased that the show finally had a new face at the helm, suggesting that the introduction of a new actor shook up the dynamics that had become quite samey across the previous four seasons. This time, Kathy Bates was paired more with fellow series regulars Sarah Paulson and Denis O' Hare, whereas Gaga got to shine most with relative newcomer Matt Bomer.
Some watchers had never even seen American Horror Story before but were encouraged to check out the episode just because of her presence – and they shared that they were not disappointed.
Most of the initial online reactions seemed positive, with many people watching the premiere that even with just one episode to go on, AHS Hotel seems to already show more promise than the lesser-liked third and fourth seasons, Coven and Freak Show. Its obvious that fans of the series aren't looking for cookie-cutter soft drama here and Hotel didn't shy away from being daring and downright, weird.
However, as expected, not everyone was impressed with how out-there the opener tried to be, with many saying that it was just "too sick to watch". Others were missing former cast members Lange, Lily Rabe and Evan Peters but realised that they might have to give the series a few more chances seeing as the latter two actors are set to make appearances at sometime across the series.
And lastly some Twitter users, were just tired of everyone going on about it...