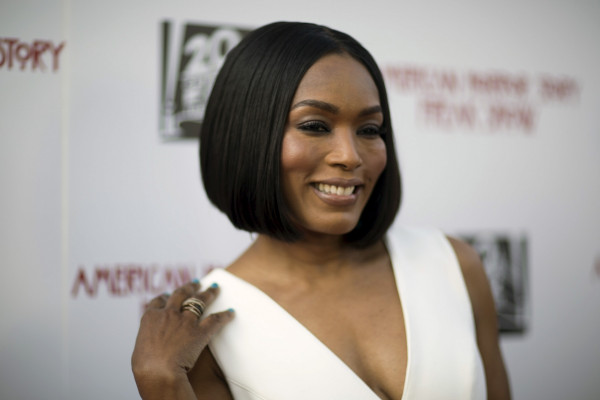 With Jessica Lange out of the picture it looks as though a new queen has taken her place on American Horror Story: Hotel. Viewers exploded with excitement last night (21 October) as Angela Bassett made her hotly anticipated arrival to the new season and did not waste time making her presence felt, promptly getting into bed with Lady Gaga.
In episode Mommy, which aired on FX in the US, Bassett, 57, made her first appearance as Ramona Royale, a 1970s actress who falls in love with The Countess, played by Gaga. During one particularly steamy flashback scene, the pair were entwined in a passionate embrace that included Gaga's character straddling her ex-girlfriend. The scene then takes an unexpected turn when The Countess cuts her own breasts, prompting Ramona to lick the blood.
With her absence from the first two episodes of the new Hotel season, fans were clearly anticipating Bassett's debut as she became trending topic on Twitter. One user was besides themselves with excitement, tweeting: "Angela Bassett hasn't said a word yet and she's already given me my entire life. #AmericanHorrorStory #AHSHotel."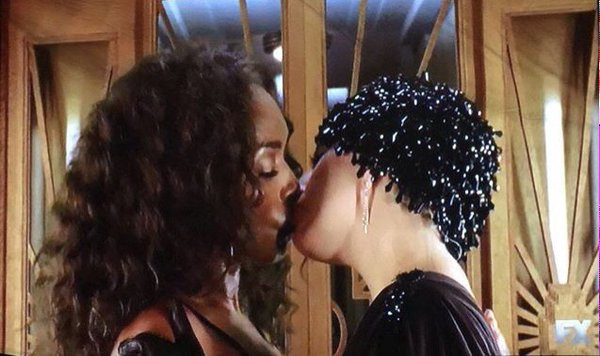 Another user enthused: "Bring on Angela Bassett. We've been waiting. #AHSHotel," while a fellow fan added: "And THAT'S how you make an Angela Bassett entrance. #AHSHotel." One predicted that Bassett would steal the show during the fifth season, weighing in: "I swear Angela Bassett is gonna have her best #AHS performance yet this season. She looked gorg! #AHSHotel."
Viewers will be keen to find out how the relationship between Ramona and The Countess will play out, but Bassett has hinted they should not get their hopes up for a reconciliation. The actress told Variety: "Oh, no, she doesn't want to be in a relationship with her any more. That was something that was, I think, exciting in that moment, but it had its season and it ran its course and Ramona moved on. That was difficult for the Countess, who's used to being, I guess, the boss chick, the boss bitch, whatever you want to call it. It's pretty rough on her."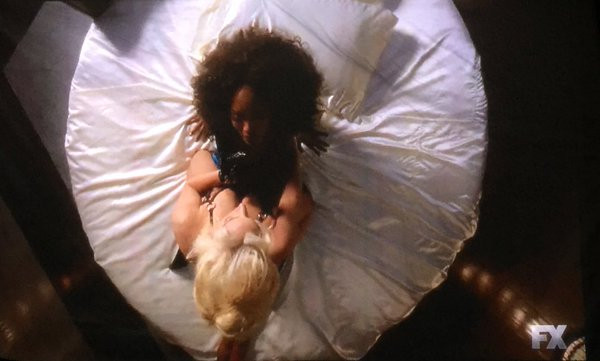 Hotel is the first season of Ryan Murphy's anthology series that Gaga, 29, has taken part in and Bassett, who has appeared in two other AHS season, said it has been a pleasure to work with the pop star. She admitted: "Oh, it's been a great experience. It's been a lot of fun. She's so creative. She's just one of those individuals who's just born free. Free with her generosity, free with her sensuality, with her spirit, with her laughter.
"She really embraces everyone around her and makes everyone feel just appreciated, comfortable. It's been a party. It's been really nice. She's a hard worker. She's enthusiastic. It couldn't have been any better. A better person couldn't have showed up for the gig."
The best reactions to Angela Bassett's arrival on American Horror Story: Hotel: