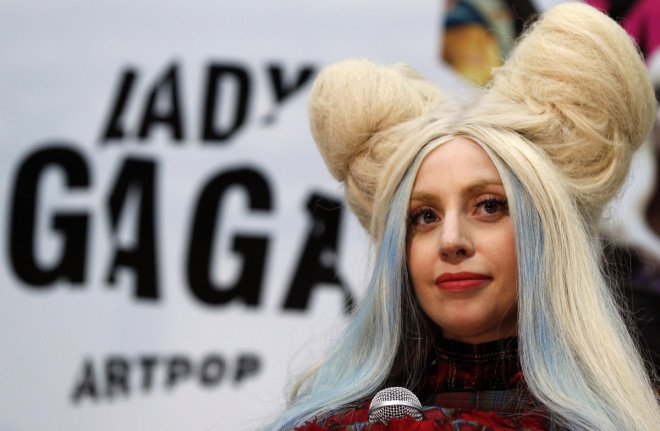 Lady Gaga has taken legal action against a former boyfriend in a bid to keep her pre-fame life secret.
The flamboyant star who dated Rob Fusari when she first started out as a singer, has formerly asked for a gagging order to prevent her ex disclosing details of her early life.
An agreement was made with Fusari in an out-of-court settlement in 2010, but a new legal wrangle between Fusari and a former business partner Wendy Starland, may result in the personal details becoming public.
Its feared that the reports could damage Lady Gaga's reputation professionally and personally.
The new legal wrangle comes as Starland claims that Fusari asked her to find him a "unique female singer, under the age of 25, who could be the female equivalent of the lead singer of the band The Strokes."
It's alleged that he promised that "if she could find and introduce him to such a singer, they would work together to develop the singer and share equally in any revenues earned as a result," Forbes reported in 2010.
Starland claims she fulfilled her end of the oral agreement when she introduced Gaga to Fusari after spotting her at The Cutting Room in NYC, but he never honoured his end of the bargain after a major record label signed Gaga after she had introduced her to Fusari.
According to RadarOnline, the revelations could prove damaging to Gaga.
"This issue has already been raised in a confidential proceeding between Fusari and Germanotta. (Gaga) Should matters sought to be sealed in the [case] be made public, it is possible that Germanotta will raise the issue in another confidential proceeding and subject Fusari to heavy monetary penalties."
The judge in that case ordered him to file particular documents, but Fusari filed a separate motion asking them to be kept private to avoid him paying Gaga "heavy monetary penalties."
The singer was first signed by Island Def Jam, with her first solo release slated for May 2007, although she was dropped by the label 'inexplicable' three months later.
Gaga signed with Interscope that same month after the deal fell through and Fusari was edged out of the deal.
The singer released her first album, The Fame, in 2008. She recently opened up about her struggles with severe depression, stating that went into severe depression and had even contemplated taking her own life.
The case continues.