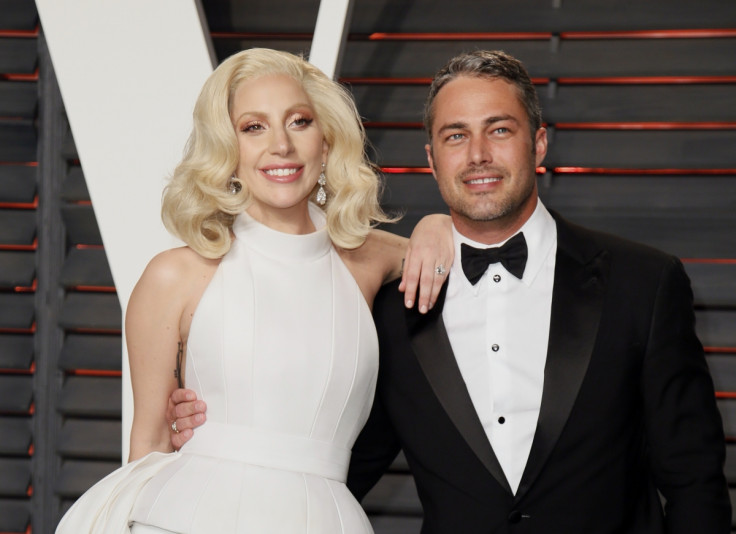 Lady Gaga, who is set to walk down the aisle with fiancé Taylor Kinney sometime soon, has revealed that she wants a family wedding and nothing over the top. The Poker Face singer added that her family is helping with the preparations for the big day.
"I think if I wouldn't let my mom do this with all of us and my family—I think if I would of denied the women of my life the planning of the wedding they would probably kill me," Gaga said in an interview.
"I have all the help in the world in a way!" she said. "We are not planning anything that is worth writing about."
She also spoke about her grandmother and aunt learning of her rape for the first time when she performed the song Til It Happens To You at the Oscars. "There was a lot of tears and a lot of shock. And a lot of love and understanding and pride," she said.
"I have to tell you, I just felt my grandmother was so proud of me." She said 'My darling granddaughter, I've never been more proud of you than I am today.' And it was years and years of rage that I had for not being treated like a professional in the music industry in that instance. Being violated," the singer added.
Lady Gaga and her fiance Taylor Kinney stole the spotlight at the Chicago Blackhawks hockey game on 6 March when they kissed, smiled and waved at the crowd when they noticed they were on camera.
Before attending the game, the couple also took part in the Chicago Polar Plunge, held every year to raise money for Special Olympics Chicago. This was the second time they had taken part in the event. Around 6,000 participants took a chilly dip in Lake Michigan to raise money for the Special Olympics Chicago.