American Horror Story writers are gearing up for the sixth season of the horror anthology show and they have allegedly got their eyes on a particularly creepy figure perfect for spooking a modern audience. While Hotel featured many characters from the 1920s and other past decades, this instalment looks to be more up to date with the focus being on Slender Man, a black-suited character with long arms who stalks children, and originated from an internet meme.
"Someone else wrote the script, and AHS wants to adapt it to fit the show," an insider from the show reportedly told Us Weekly. "They have to buy the rights. Then they're going to figure out the cast from there." Slender Man was created by Eric Knudsen, also known as Victor Surge, in 2009. That character has since gone on to become a horror icon and appeared in several games as well as being the foundation in some upcoming films.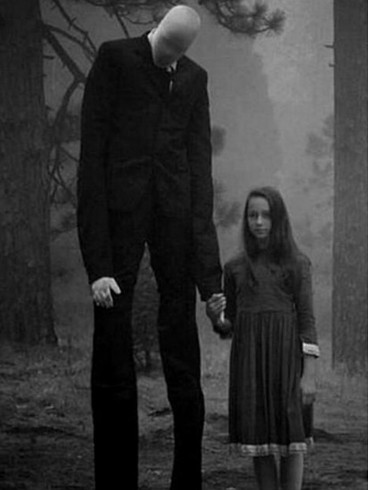 While the character is scary and would therefore fit the tone of the show, Slender Man also has a darker association that will also undoubtedly make it into the series in some capacity if it is the focus.
In Wisconsin back in 2014, two 12-year-old girls allegedly lured another girl of the same age into the woods and stabbed her 19 times in order to impress the fictional character. Following the incident, the victim crawled to the pavement, where a cyclist found her and called the emergency services. She was rushed to a hospital and remained there recovering before later returning to school.
Given the uniqueness of the show, not only do the showrunners have to come up with a whole new concept ahead of the next season but they also have to consider their casting too. While it seems likely long-standing members Sarah Paulson and Evan Peters will show their faces at some point, it is far from certain.
The most obvious choice to return would be Lady Gaga, off the back of her success on fifth season Hotel as The Countess. The 29-year-old won a Golden Globe award earlier in January for best performance by an actress in a limited series or motion picture made for television. It was her first major acting win and she beat Queen Latifah, Kirsten Dunst, Sarah Hay and Felicity Huffman to the award.
Us Weekly's source added that the producers are already keen for Gaga to feature again too, saying: "They're trying really hard to get her back."
For more entertainment news follow A-List on Twitter @Alistinsider