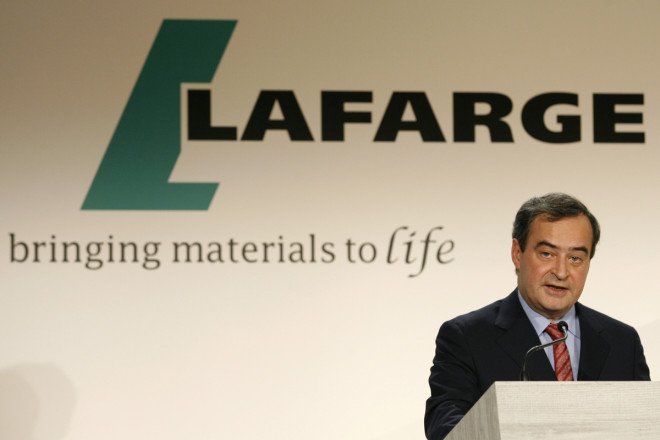 Swiss cement firm Holcim and French rival Lafarge have agreed on the terms of their mammoth merger, announcing the latter's Bruno Lafont as CEO of the combined company, LafargeHolcim.
The companies, which were known to have reached advanced talks over the merger, have created the largest construction materials company in the world with an expected stock-market value of about $50bn (€36.5bn, £30bn).
The companies said the combined entity, LafargeHolcim, will have total sales of €32bn, and earnings before interest, taxes, depreciation and amortisation of €6.5bn. Synergies from the merger are estimated at €1.4bn over the next three years.
Under the terms of the deal, Lafarge shareholders will receive one Holcim share for each Lafarge share. The new company will be based in Switzerland.
Representations on the new company's board will be shared equally among Lafarge and Holcim.
The deal is expected to be finalised in the first half of 2015.
"This proposed merger is a once in a lifetime opportunity to deliver substantially better value to customers with more innovation, a wider range of products and solutions and more sustainability and enhanced returns to shareholders," said Rolf Soiron, chairman of Holcim.
Analysts said that the merger would not be easy for the companies, given their extent of business present on every continent.
The firms have overlapping operations in Europe and the US. Lafarge is strong in Africa, while Holcim is strong in Latin America.
The merger is expected to face lengthy and intense regulatory scrutiny, as the combined entity is likely to raise monopoly issues in the US and Europe.
The companies noted that they would sell a number of overlapping operations to ease competition concerns.