The Grande Hotel da Beira was once the largest and most luxurious hotel on the African continent. Located on Mateus Sansão Muthemba Avenue, the hotel opened in 1955. Soon after opening, the hotel was awarded the Pride Of Africa title – it was unlike any form of hospitality Mozambique had ever seen.
Built over three floors, the building was true to its name, with giant hallways, restaurants, an Olympic-sized swimming pool, bars and a spectacular view of the Pacific Ocean. Yet despite high hopes for success, the Grande Hotel did not attract as much attention as expected and little profits were made. After eight years of business, it closed its doors.
During the civil war, it was used as an army base for a period of time, with certain areas used as a jail for political prisoners. The building then went on to host various parties and events, but it never resumed its role as a hotel.
On 31 December, 1980 the Grande Hotel hosted its last party and was abandoned.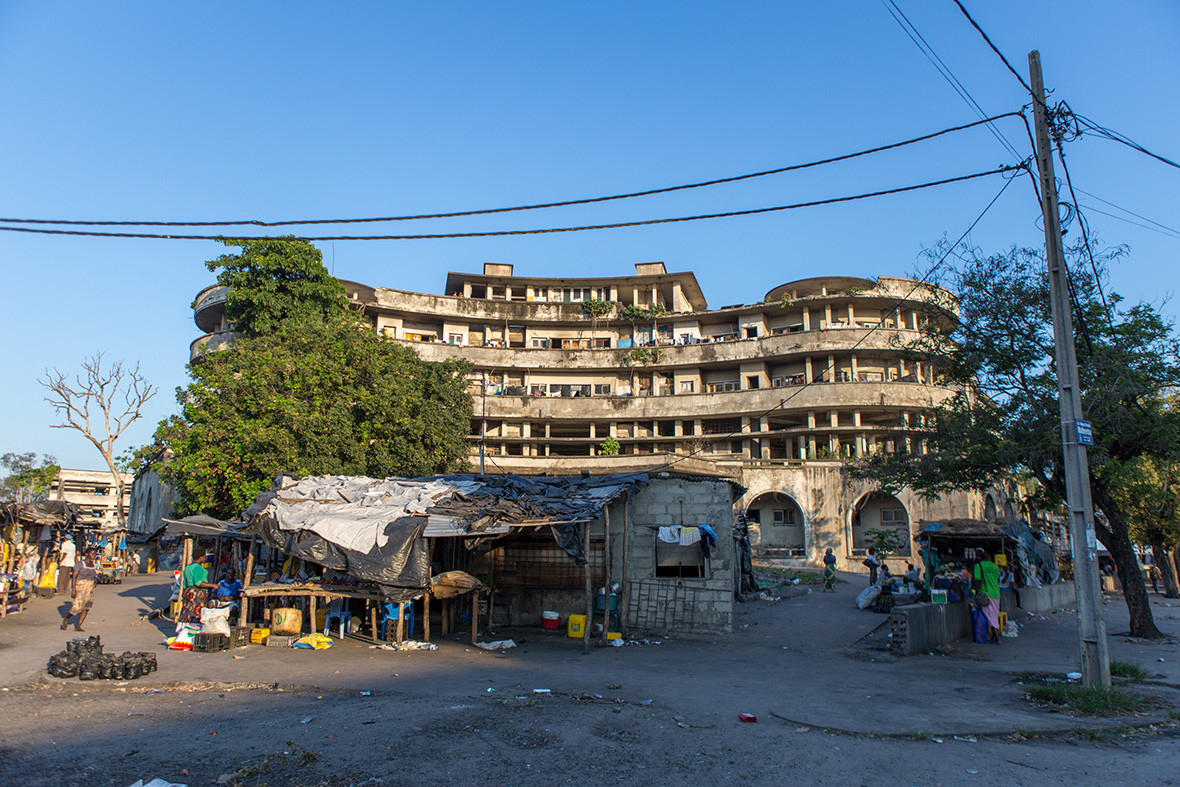 Since then, the Grande Hotel has gradually become occupied once more. It is now the fullest it has ever been and is currently at its maximum capacity of roughly 3,500 people. Photographer Fellipe Abreu visited the hotel, documenting its slow deterioration and observing the squatters who have created a community within its walls.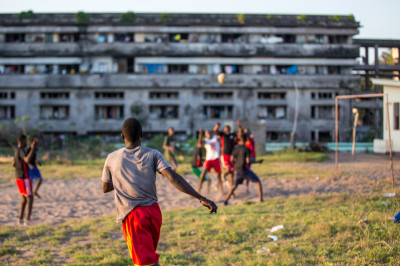 The hotel has now become dark and humid and, after 56 years since its inauguration, there has been little or no maintenance. Trees have tucked themselves around its curvaceous structure, stretching in from both sides, while a big popular market functions at its feet. Inside, there are severe infrastructure problems. Entire families are living in every area within the building, including the stairs. The sanitation is poor, due to the piles of rubbish that accumulate quickly due to its vast population. Pool water is now used for washing clothes and bathing and the hotel bar is now a urinal.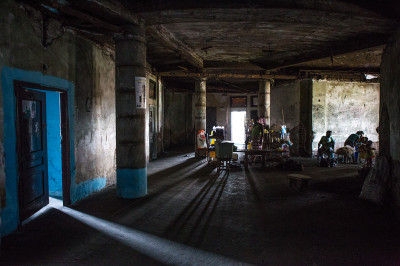 There is only one section of the hotel that receives electricity, which is often used for the small "movie houses". Residents of all ages fill these rooms to watch films on a small television.
"This is the only place that still has electricity. Unfortunately, in the hotel there is no electricity and water," explains Carlos Nori, one of the local leaders.
Yet despite this, the Grande Hotel works under its own laws, and the sense of community is strong. There are local leaders, who are nominated by a residential vote, and council meetings are held every month to talk about any current problems the residents are facing. If violations of the rules occur, these will be discussed at the meetings.