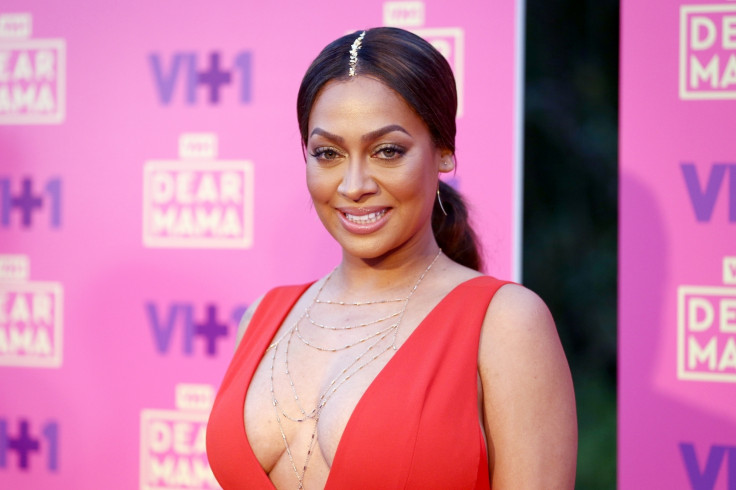 LaLa Anthony could not be more proud of her body transformation. Much to the applause of her Instagram followers, the Power actress has flaunted her toned physique in a series of stunning snaps from her current holiday in Puerto Rico.
Following a hectic work schedule, Anthony, 38, was treated to a free summer holiday courtesy of Celebrity Cruises and opted to sail around her native country with no less than 34 of her family members, including her 10-year-old son Kiyan, on-board the luxury liner.
Alongside a group photo of just some of her relatives, Anthony wrote: "We started this journey 3 days ago...34 members of my family(not all pictured) on @celebritycruises back to our island LA ISLA DEL ENCANTO...Puerto Rico memories I will never forget!! Thank you @celebritycruises for the complimentary cruise WE MADE IT!!!!"
However, it was Anthony's bikini snaps which really drew attention. In one image, the Think Like A Man actress leans back against the ship's glass railing showing off her peach coloured two-piece bikini and taut abs, alongside the simple caption: "Eclipsed."
In a second photo, Anthony poses against a wall wearing a black Calvin Klein swimsuit with straps around her midsection teamed with a captain's hat and a pair of Vans. The TV star captioned the image: "La Boricua en La Perla."
Praising Anthony's figure, one follower said: "You are a perfect example of when they use the terminology that women are like wine they get better with age you're stunning and beautiful as always."
Another quipped: "Almost dropped my phone looking at this pic @lala definition of perfection."
Complimenting the mother-of-one, another follower stated: "Girl you are killing that swim suit."
Many of Anthony's supporters have noticed her body confidence soar in recent months despite separating from her basketball star husband Carmelo Anthony amid allegations he cheated.
Notifying Carmelo, 33, of what he is now missing, one Instagram user chided: "Melo, Melo, Melo, you know you f'd up don't you."
One other chimed in: "Gone den girl... The best revenge is to be a better you, you are definitely killing em."
Anthony's holiday is certainly well-deserved as the actress has won rave reviews for her performance as LaKeisha Grant in season four of acclaimed Starz series Power. However, Anthony was forced to defend her decision to go topless during a sex scene earlier in the season, telling Power 105.1's Breakfast Club in July: "I want to address this once and for all. The problem is people don't know how to separate LaLa from LaKeisha – that's my character on Power.
"My character is currently in a relationship with Tommy, and when you're in a relationship, you have sex and you take your top off. You don't have sex fully clothed. If I am a true actor, then that's what I'm going to do."
When asked if she has addressed her intimate scenes with estranged husband Carmelo, Anthony stated: "I try not to bring it up. He's my best friend. When you're with someone for 13 years since they were 19 years old, and you have a 10 year-old child, you'd hope that you guys would be cool. We are the best of friends."