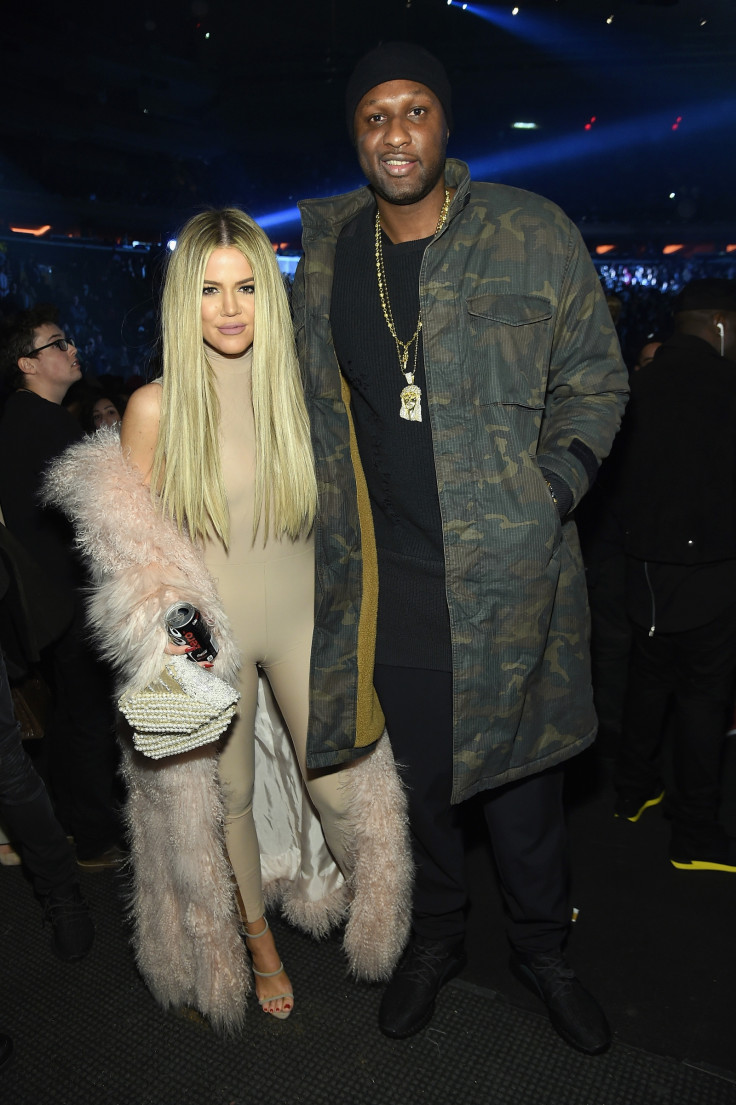 The divorce settlement between Lamar Odom and Khloe Kardashian has taken another twist as he has reportedly asked a judge to deny spousal support to his estranged wife. The couple, who reconciled during the former NBA player's ill health, is again going through the legal procedure for separation citing "irreconcilable differences" as the cause.
People claimed that Odom has requested the judge to deny monetary help to the Keeping Of With The Kardashian. The request comes at a time when the 36-year-old appears to be very friendly with Khloe in the current season of the E! show, even trying to mend her relationship with brother Rob Kardashian following his affair and secret engagement to Blac Chyna.
"Call Rob," Odom tells the 32-year-old TV personality in the clip. "I mean, he probably won't answer my phone call," she tells him while attempting to call her brother. However, contrary to her expectation, Rob answers the call and has a candid conversation with Lamar.
"I am really surprised that Rob answered the call because even though Lamar is calling him, it's from my phone. It does make me smile 'cause at least I know he's finally going to answer one of my phone calls," the Strong Looks Better Naked author explained to the camera.
The former NBA player's strong bonding with Chyna's fiancé has been the talk of the town and Khloe also agreed with that in the promo clip.
"I have always loved Lamar and Rob's relationship and bond, and I want them to hang out, but I still want my time with Rob. He hasn't had any one-on-one time with me. Rob hasn't attempted to do anything with me."
Odom and Khloe first filed for divorce in 2013 but the latter called off the legal process after a drug overdose nearly killed the retired professional basketball player last year. "This is a very delicate and difficult time for both Lamar and Khloé, and the most sensible thing to do at such a time is not make any big moves and put everything on hold. So that's what she is doing," a source told People back then.
But in May this year, the Kocktails With Khloe show host again filed for divorce in a bid to "move on" in her life.