Lamar Odom: Former NBA player used cocaine brothel employees claim in 911 call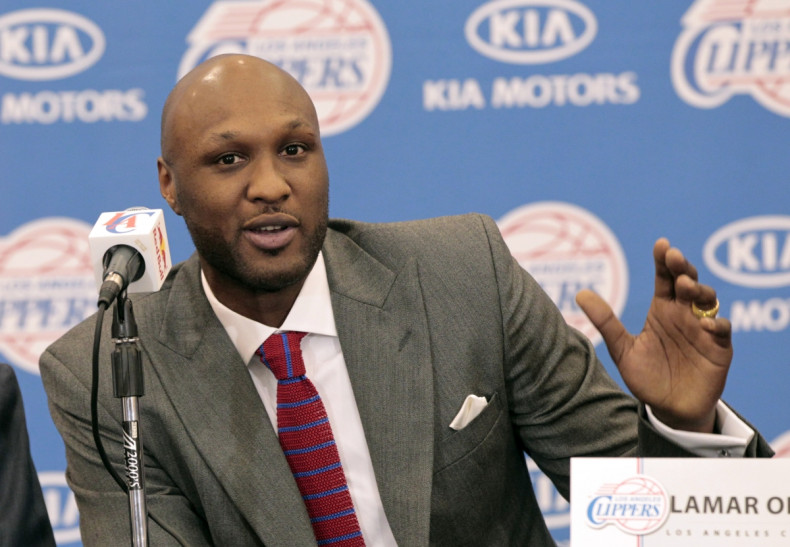 Former NBA player and reality TV star Lamar Odom reportedly used cocaine four days before he was found unresponsive at a Nevada brothel, Love Ranch employees told 911 dispatchers. Nye County Sheriff Sharon Wehrly told reporters on 14 October that investigators obtained a blood sample from Odom to be submitted to the Las Vegas Metropolitan Police laboratory for testing.
"At this point, the case is ongoing," Wehrly said a day after Odom was discovered lying in bed on his side with pinkish fluid coming from his mouth and nose, CNN reported. The sheriff played a 911 call during the news conference, in which a woman claims she also saw Odom take 10 herbal supplement tablets in the span of three days.
Odom was taken to a hospital in Las Vegas after he was found by staff at the Love Ranch in Crystal, Nevada. He was found by two employees at the brothel, who then called 911 at 3.15pm local time.
"They confirmed his (cocaine) usage on Saturday but were unsure if it had continued throughout the weekend," Wehrly said. "They also informed dispatch that he had used up to 10 tabs of sexual performance supplements." According to USA Today, detective Michael Eisenloffel said police have not ruled out that Odom was attempting to commit suicide.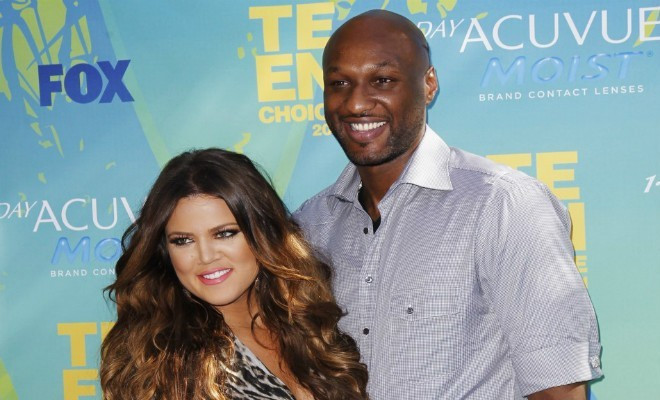 Khloe Kardashian and Lamar Odom pictured in happier times
Reuters
Wehrly told reporters that it was "distinctly possible" Odom could face drug possession charges pending an investigation. She also said that the actions of the two Love Ranch employees, identified as Mitzi John and Richard Hunter, would also be looked into.
The 35-year-old former athlete is married to Keeping Up With The Kardashians star Khloe Kardashian, who is said to be making the medical decisions in his case. The estranged couple's divorce has not been finalised. The ex-Los Angeles Lakers player's two children with his former partner are with him at the hospital, a source told CNN.
Brothel owner Dennis Hof told reporters that Odom "was having a good time at the ranch and everything was great" until Sunday (11 October), when he appeared "a bit somber". He was found just days later by two female employees. Hof added: "The police didn't find any illegal drugs on him."
Odom last played in the NBA in 2013, after winning two championships with the Lakers in 2009 and 2010, ESPN reported. Lakers star Kobe Bryant and general manager Mitch Kupchak reportedly visited Odom in the hospital.
E! News said sources claimed that Odom had suffered brain damage and at least one stroke and is on the ventilator. he is reported to have multiple drugs in his system, according to medical personnel.