Eighteen members of two Birmingham gangs involved in gun and drug-related crimes have been banned from entering large parts of the city and meeting with each following a landmark ruling.
In what is believed to be the biggest gang injunction ever secured, 18 members of the Burger Bar Boys and Johnson Crew gangs are forbidden from associating with each other and entering areas of Birmingham, including the city centre, Handsworth, Newtown, Winson Green and Lozells, for the next two years.
The injunction also places restrictions on the types of vehicles and mobile phones the men aged between 19 and 29 will be able to use.
The injunctions were granted by the Home Office after West Midlands Police and Birmingham City Council gave statements from more than 80 witnesses describing how the men are "dangerous and a menace to ordinary people".
The move to stop the gang members from seeing each other and enforcing an exclusion zone arrived after more than 20 firearm offences involving Birmingham gangs occurred between the summer of 2015 and the start of 2016.
Lead detective from the Force CID Prevent Team, Detective Sergeant Ian Comfort, said: "We secured interim injunctions to reduce the violence and ensure the community had on-going respite from the incidents. We also dealt swiftly with a number of subsequent breaches.
"This is relatively new legislation and we believe that securing final full injunctions on such a large number of gang members is a UK first. The injunctions are applied for in the civil court in addition to sentences handed out by the criminal court for offences. They are an additional measure to help control the offenders and keep the community safe."
Comfort added: "We have been working closely with Birmingham City Council and other agencies to secure these injunctions and we will continue to work with these men if they wish to turn their back on a gang lifestyle."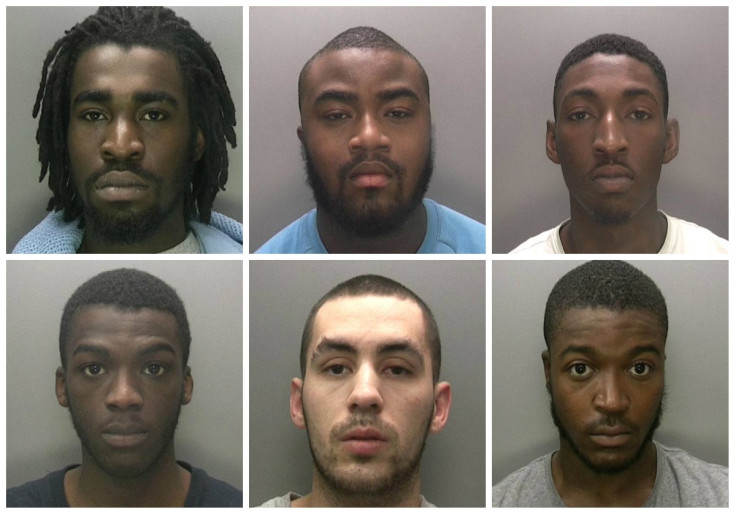 Superintendent Mat Shaer, the Neighbourhood Policing Superintendent for Birmingham, said: "These injunctions are not sought lightly and the police together with the local council and other voluntary groups and charities will have already made exhaustive efforts with these men and their families to try and steer them away gang culture.
"My officers will be responsible for enforcing the terms of the injunctions and if the men fail to adhere to the conditions they can and will be arrested."
West Midlands Police and Crime Commissioner, David Jamieson, said: "I am delighted the authorities in our region have been able to come together to take this really tough action and disrupt these gangs from their criminal behaviour.
"These young men are dangerous and a menace to ordinary people. They must be stopped from behaving like thugs and terrorising hard working people. In the autumn, I will also publish a plan which will set out how we intend to tackle the problem of gangs in the West Midlands."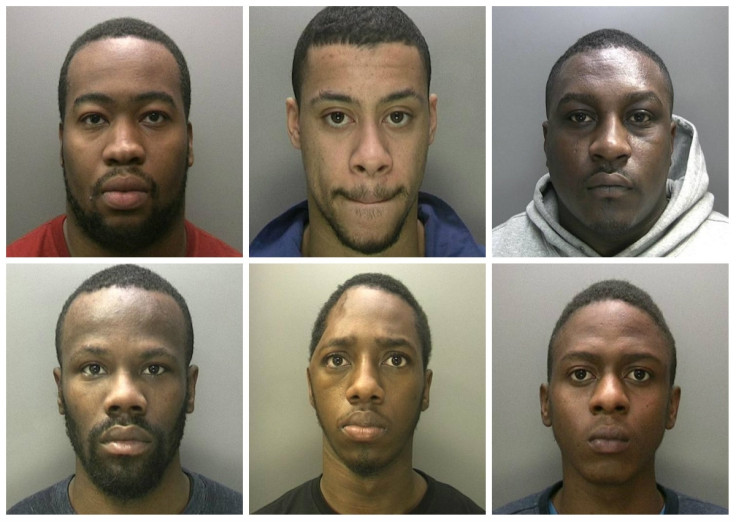 The injunction against the 18 gang members was also met with praise by the council. Councillor Tristan Chatfield, Cabinet Member for Transparency, Openness and Equality at Birmingham City Council, said: "I pay tribute to the efforts of all involved in securing these injunctions. They are leading the way in using the powers at their disposal to fight these gangs.
"We will not allow these criminals to create fear amongst the citizens of Birmingham. Our city is a great place to live and this action shows that through partnership working, we will do everything we can to ensure this remains the case."
The 18 gang members are:
Naasir Francis aged 19 from Nechells
Baboucar Huma aged 19 from Handsworth
Akeen Ivy-Foster aged 20 from Springhill
Ravelle Hutchinson aged 20 from Winson Green
Tesfa Bernard-Wheeler aged 21 from Hockley
Rayani Sutherland aged 21 from Aston
Omarni Bernard-Sewell aged 21 from Selly Oak
Lawrence Morgan aged 21 from Nechells
Jerome Jones aged 21 from Erdington
Jerome Christie aged 21 from Nechells
Reial Phillips aged 21 from Winson Green
Ushane Jeffers aged 23 from Newtown
Kayne Robinson aged 23 from Springhill
Ashai Grey aged 23 from Walsall
Jacob Brown aged 24 from Handsworth
Cash Wallace aged 24 from Winson Green
Ishmail Lee aged 29 from Wolverhampton
Isaac Duffus aged 28 from Erdington