A Czech man has been sentenced to life imprisonment after murdering his Scottish girlfriend in Lapland, Finland.
Karel Frybl stabbed Rebecca Johnson 40 times at their cottage in Kultimantie in December 2016.
Frybl, 36, denied murder but admitted to culpable homicide. He said he blacked out during the attack and cannot remember anything about it.
But the court found the level of violence Johnson was subjected to was well beyond culpable homicide and found him guilty of murder.
The Czech was sentenced on Friday (16 February) at a court in Rovaniemi, after his trial ended last August. Since then he had undergone rigorous psychiatric testing.
Johnson, 26, from Fife, worked as a tour guide for Santa Safari travel firm, which organises Christmas-themed excursions to Lapland.
During the trial the court heard that the relationship between Johnson and Frybl was often violent and abusive. Frybl had previously served in the Czech army and had been posted to Kosovo and Afghanistan.
Johnson told her family about incidents where she had been slapped, had plates and tables thrown at her, for trivial things like correcting Frybl's English.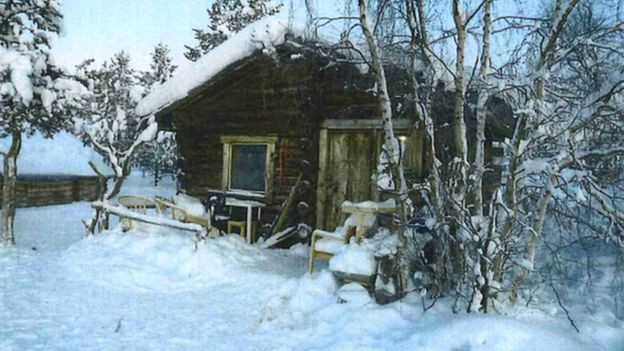 The court was read out a WhatsApp message from Johnson's sister Victoria who wrote: "Becky, you need to tell people. He is a danger to you. I know this is hard but he may end up killing you."
Johnson was stabbed 10 times in the chest with an 11-inch blade, there were 30 other stab wounds across the rest of her body.
Prosecutor Juhani Maki told the court that some of Johnson's wounds were inflicted when her back was turned to Frybl as if she was trying to escape from their cabin.
After the attack the Czech fled the scene with some of his dogs and walked two-and-a-half miles into the woods before being tracked down and arrested by police.
The court said it had no doubt the crime was committed in a "particularly ferocious, brutal and violent manner".
In Finland a life sentence lasts at least a dozen years, but is rarely more than 14 years.