Larry Wachowski has become the first top Hollywood director to publicly switch genders after revealing that the he is now a woman.
The Matrix director, now known as Lana after a 10-year sex change process, made an unexpected public debut in a director's commentary for her new film, Cloud Atlas.
The film, which stars Tom Hanks and Halle Berry, is based on the sci-fi novel by British author David Mitchell.
"Hi, I'm Lana," Wachowski says in a soft and breathy voice at the beginning of the three-minute trailer.
Dressed in a loose-fitted grey vest top and sportng pink dreadlocks, he is unrecognisable.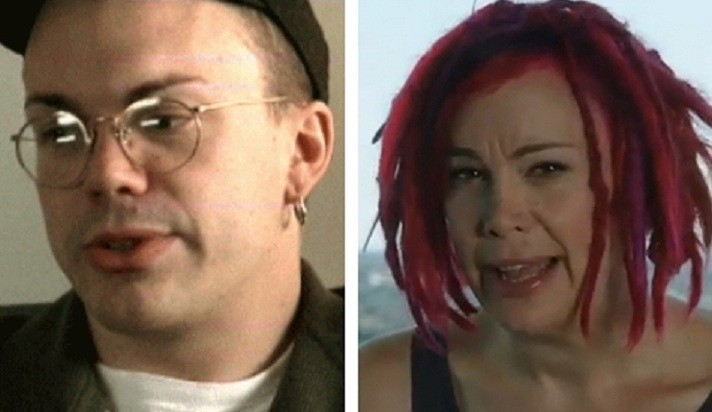 The director has since received positive messages of support from fans who has been hailed for her bravery.
One commentator said: "Good to see Lana being herself and being relaxed. This is 2012".
Another wrote: "She must have been a decent looking man. I've seen way uglier natural women. This is not a decision reached lightly. To each their own, go Lana!:)"
The Matrix trilogy, created by Wachowski and brother Andy, was a blockbuster success thanks to ground-breaking special effects and spectacular fight scenes.
It sci-fi action thriller grossed more than £1 billion worldwide.
At the height of Matrix's success, Wachowski left wife Thea Bloom for a dominatrix called Ilsa Strix.
https://www.ibtimes.co.uk/tom-gabel-against-transgender-woman-laura-rolling-338887