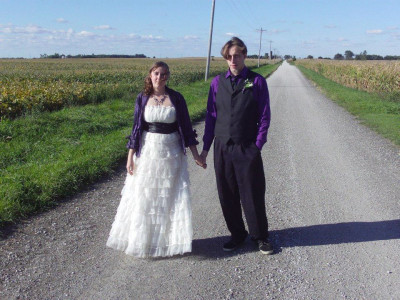 A couple who allegedly shot two police officers and one civilian dead in Las Vegas before committing suicide have been named by neighbours and local media as Jerad Miller and his wife Amanda.
A source with knowledge of the shooting confirmed the suspects' identity to Las Vegas Review-Journal, adding that the married couple had recently moved to Las Vegas from the state of Indiana.
Authorities in Lafayette, Indiana, confirmed they had been contacted by Las Vegas police as part of the investigation.
Social media profiles, believed to belong to the suspects, apparently confirmed early reports that the shooters were paranoid conspiracy theorists.
On his Facebook page Jerad Miller lashed out against campaigns for stricter gun controls laws in the US.
He also showed concern over 'chemtrails' (the belief that aeroplanes emit poision gases) and ranted about police powers and what he said was the lack of freedom in US.
Days before the shooting Miller announced their deadly ambitions in a couple of Facebook posts.
"Those of us who know the truth and dare speak it, know that the enemy we face are indeed our brothers," he wrote on June, 2. "To stop this oppression, I fear, can only be accomplished with bloodshed."
A day before the shooting he wrote: "The dawn of a new day. May all of our coming sacrifices be worth it".
His wife Amanda's profile had stricter privacy settings but she can be seen firing an AK-47 at a shooting range in publicly available photos.
Neighbours said the couple, said to be in their early 20s, often talked about killing police officers and held strong anti-government views.
Others said they would often wear costumes from comics and fantasy novels, and the two can be seen dressed up as the Joker and Harley Quinn in photos on their Facebook profiles.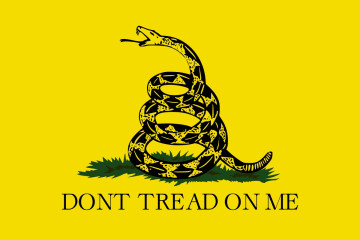 Jerad and Amanda Miller allegedly entered a pizza parlour and opened fire on officers Alyn Beck, 41, and Igor Soldo, 31, who were having lunch.
Police sources said they took badges and weapons off the policemen and covered their bodies with a cloth sporting the Gadsden flag.
Named after its designer, the US revolutionary general Christopher Gadsden, the yellow flag depicts a coiled rattlesnake above the words "Dont tread on me". It has become a symbol of US patriotism recently adopted by the ultra-conservative Tea Party.
They attackers also placed a manifesto with a swastika symbol on one officer's body, the Review-Journal reported.
They subsequently fled to a nearby Wal-Mart store where they allegedly killed a civilian identified as Joseph Robert Wilcox, 31, who had reportedly confronted them.
The pair, finally turned their guns on themselves in an apparent suicide pact.