Even as Carol and Phil have reunited, there seems to be more trouble in store for the couple in the upcoming episode of The Last Man on Earth season 2. Episode 3 is titled, Dead Man Walking, which will air on 11 October, wherein Carol will be seen lying about Phil's death to the old Tucson crew.
The official synopsis of the episode reads as follows:
Carol takes a page out of Phil's book when she tells a lie from which it is difficult for her to recover in the all-new Dead Man Walking episode of The Last Man On Earth.
In the previous episode of the Fox comedy series, Phil manages to find Carol after a lot of struggle and decides to fulfill her wish by reuniting her with the rest of the crew. Phil had discovered the note left by the group for Carol, stating that they have shifted their base to Malibu and that they want her to join them, but without Phil.
He tries to hide it from Carol, but later comes clean about it and in a "selfless act" he drives her to Malibu, where they spot Melissa, New Phil, Todd, Gail and Erica who are with a mysterious man called Gordon played by actor Will Ferrell. With tension brewing, Carol approaches the group to warm things up and ask them to invite Phil back into the team, but things do not go as planned.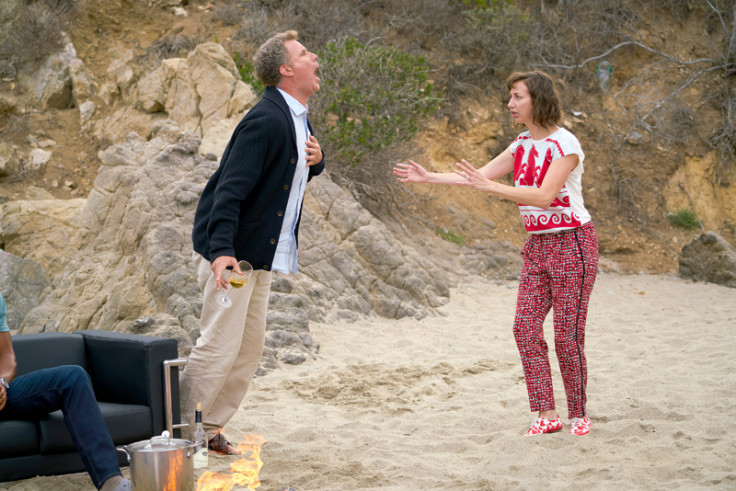 Meanwhile, the latest promo shows, when Carol shouts "Boo" to surprise the group, Gordon gets startled and dies of a heart attack almost instantly. This is followed with the voice-over saying: "It maybe the end for Gordon, but the reunion is just started."
Then, a surprised Phil is seen asking Carol, "You told them I was dead?" Which is followed by glimpses of Carol wearing a black dress and crying and the entire gang sympathising with her.
Further, in an interview with Entertainment Weekly, show creator and actor Will Forte teased that the gang will not blame Carol for Gordon's death. "It's a mixed bag because they certainly have missed Carol but ... it was an accident. It's not her fault. Most of the time you're going to come out, and you're going to scare some people."
Forte added, "It's a good prank and everyone laughs then they go and have a beer, but this was just like that odd time. But Gordon was basically a ticking time bomb, so this wasn't Carol's fault."
Speaking of next week's episode, the actor teased, "It's been six months since we've seen everyone, and their lives have moved on, so we'll be seeing what's happened the past six months. You'll learn a little bit at a time how things have changed with the relationships. We're really excited about it."