Homeland season 5 may find Carrie living life in Berlin with her daughter Franny and new boyfriend played by Alexander Fehling, but it seems like her past will catch up with her. The premiere episode titled Separation Anxiety will air this Sunday, 4 October at 9pm ET/PT on Showtime Network.
The official synopsis of the episode reads as follows:
The game has changed for Carrie Mathison. Out of the CIA and living in Berlin, Carrie is trying to start a new life but realizes now she's the one with a target on her back. As the danger intensifies, and without Saul and Quinn to rely on, one thing becomes clear – she's never been at greater risk or with more to lose.
Click here to watch the episode online. You can click here to visit Homeland's official page on the Showtime website.
Executive producer Alex Gansa has talked about Carrie Mathison's new life, and of Peter Quinn returning to being a cold-hearted assassin in Homeland season 5.
Speaking of Carrie's new boyfriend, Gansa told Yahoo TV, "She's dating one of the lawyers that also works at the foundation, and they've moved in together and they're raising her daughter together. And he's divorced, so he has kids as well. He's the polar opposite of men that Carrie has been attracted to in the past. This is a very stable, secure, level-headed guy. Conventional, in the best sense of the word. And chosen for that reason by her."
However, Carrie will return to the world she left behind, Gansa teased and said, "The world remains a dangerous place, regardless of whether she's an intelligence officer anymore. And the past catches up with her."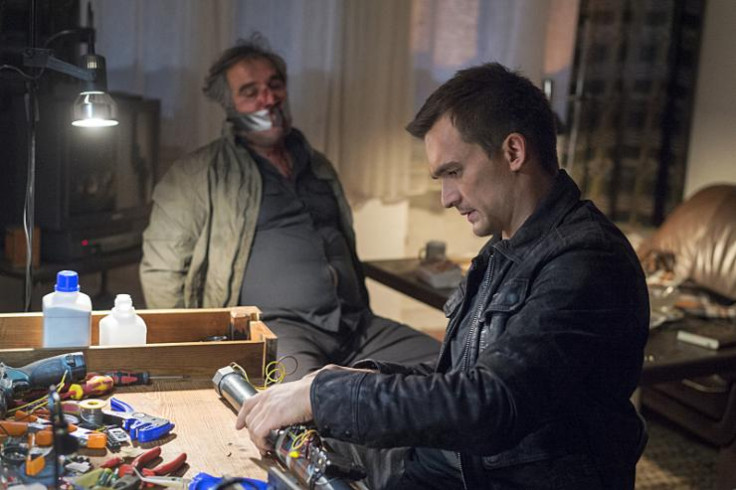 Moreover, Quinn will seen becoming the assassin he once was, as he is seen telling Saul in a promo, "If the name is in the box, I will take care of anything you put there."
"Quinn has spent the last couple of years leading the special-ops team in Syria and Iraq, so he has been at the very tip of the spear down there. And his experiences facing all sorts of militia groups down there, including the Islamic State, has been pretty extreme, as you might imagine," the executive producer shared.
Also, after getting kidnapped by Talibani leader Haqqani in season 4, Saul is back and is the European division chief of the Central Intelligence Agency.