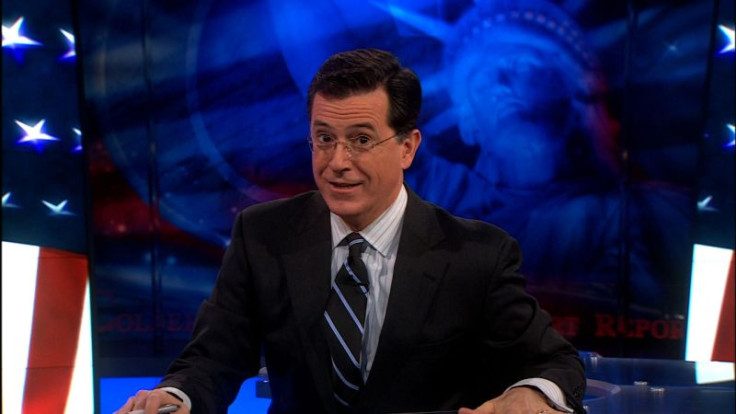 In a startling move, funnyman Stephen Colbert in partnership with a charity and donations from a business is arranging to fund $800,000 in grants to South Carolina teachers.
The soon-to-be king of late-night TV decided to fulfil every single grant request from his home state's teachers posted at the crowdfunding web site DonorsChoose.org. He's using proceeds from the auction of the set for The Colbert Report and help from the Morgridge Family Foundation's Share Fair Nation and tech company ScanSource to fund nearly 1,000 projects for more than 800 teachers at over 375 schools.
"Enjoy your learning, South Carolina," Colbert said in a live video feed announcing the project to Greenville's Alexander Elementary School filled with kids thrilled to see the comedian.
"There are going to be some happy, happy teachers across the state," state schools Superintendent Molly Spearman told the Greenville News. "There's a great need out there and thankfully Stephen Colbert is from South Carolina."
Grants will fund everything from new books to professional development for teachers to a "self-sustaining arts programme."
In 2005, Scansource helped South Carolina schools plug into the DonorsChoose web site, designed in 2000 by a Bronx Science history teacher and geared to teachers and education programs. Since then,13,000 South Carolina projects worth more than $5.6m (£3.6m) have been funded through the site.