Maxim 2012 100 Hottest Women: US TV's Stephen Colbert Makes the List [SLIDESHOW]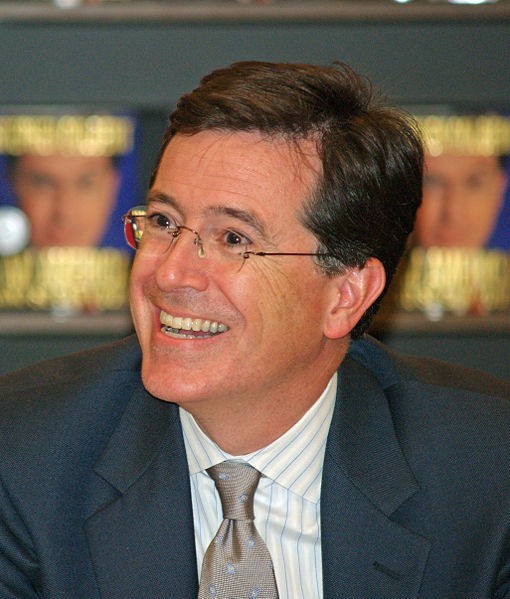 US TV anchorman Stephen Colbert has made history after being named one of Maxim's Hot 100 "most beautiful women".
The 48-year-old comedian and host of The Colbert Report landed a spot on the magazine's annual poll which asks readers to vote for the world's "most beautiful woman".
He beat the likes of Pippa Middleton and Nicki Minaj to come it at an auspicious number 69 on the coveted list.
The usual inclusion was explained by the men's magazine who said in a statement: "Democracy isn't always pretty: Sometimes it's downright handsome.
"With a massive write-in vote campaign, the Colbert Nation proved they're not only loyal but also incredibly horny," Maxim editor Dan Bova said of the decision to open up voting to readers for the first time."
Following the announcement, Colbert took to Twitter to share the news with fans by saying: "I'm so honoured to be named one of Maxim's 100 sexiest women. Next, I'm hoping to be named one of Rolling Stone's 100 best albums of all time."
While Colbert surprised many by making the list, he was not match for Bar Rafaeli who walked away with the crown.
The 26-years-old Israeli supermodel and former girlfriend of Hollywood star Leonardo Dicaprio had faced fierce competition from beauties including Friends With Benefits star Mila Kunis and popstar Kat Perry.
The triumphant blonde told Maxim: "I am shocked that among all these beautiful ladies, I'm No 1. Thank you so much for voting for me! I'm truly honoured. This is a title I will never forget."
IBTimes UK has a look at other stars that made the top 10...
© Copyright IBTimes 2023. All rights reserved.