Maxim 2012 100 Hottest Women: Supermodel Bar Refaeli Beats 98 Women - and Stephen Colbert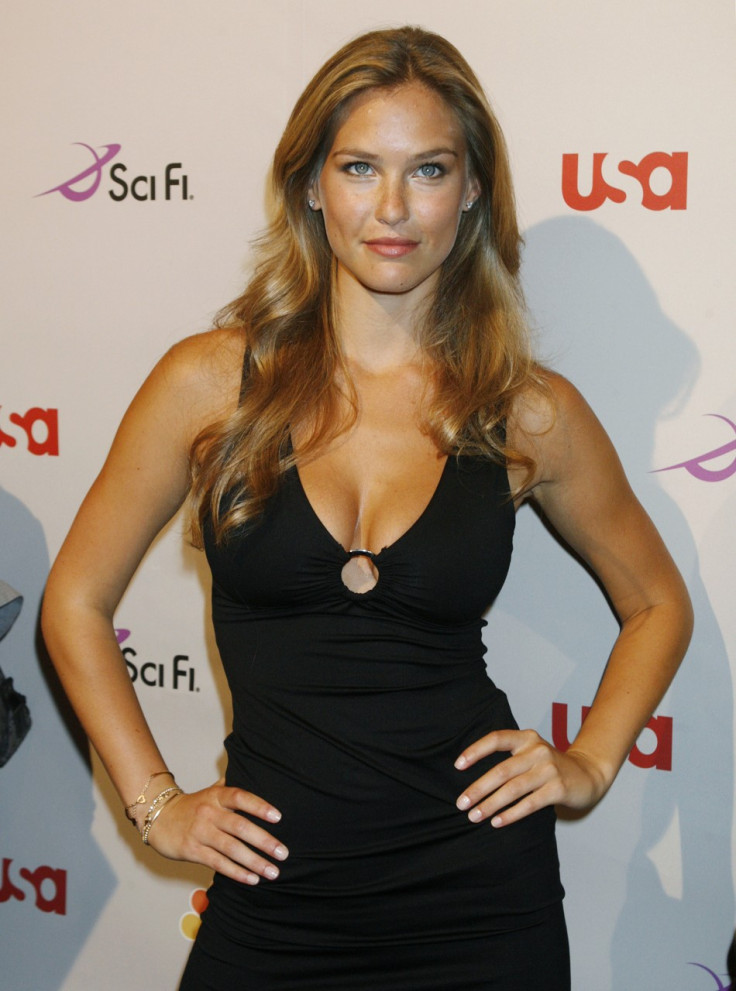 Israeli supermodel Bar Refaeli has been named the hottest woman in the world by men's magazine Maxim. The former girlfriend of Hollywood star Leonardo Dicaprio, Refaeli has been chosen by Maxim readers to top the magazine's 2012 Hot 100 List.
The magazine described the list as "the definitive list of the world's most beautiful women". The 26-year-old took wrote on her Twitter page: "So happy and honored to be #1 on #Maximhot100! thank you @maximmag! "This is very exciting!"
"I am shocked that among all these beautiful ladies, I'm No 1. Thank you so much for voting for me! I'm truly honoured. This is a title I will never forget," Refaeli told Maxim.
Magic Mike and Cowboys and Aliens actress Olivia Munn retained second position on the list, while Friends With Benefits star Mila Kunis jumped to third from last year's fifth. Others in the top 10 included Katy Perry, Jennifer Lawrence, Emma Stone, Megan Fox, Malin Akerman and Adrianne Palicki.
There were some surprises too as a man made it to the list for the first time. Television anchor Stephen Colbert ranked 69. Colbert, who was also listed as one of the US's 12 Most Influential Catholics by American Catholic Online, said on Twitter: "I'm so honoured to be named one of Maxim's 100 sexiest women. Next, I'm hoping to be named one of Rolling Stone's 100 best albums of all time."
Maxim editor Dan Bova said this year write-ins were allowed in order to understand readers' opinions and interests better.
"Democracy isn't always pretty: Sometimes it's downright handsome. With a massive write-in vote campaign, the Colbert Nation proved they're not only loyal but also incredibly horny," Maxim editor Dan Bova said of the decision to open up voting to readers for the first time.
Pippa Middleton, the younger sister of Kate Middleton, the Duchess of Cambridge, made it to 81.
Lois Griffin, the cartoon character in Family Guy, made it to 85 and Amanda Knox, jailed for the murder of roommate Meredith Kercher, was 92.
For the complete 2012 Maxim Hot 100 List, click here.
© Copyright IBTimes 2023. All rights reserved.