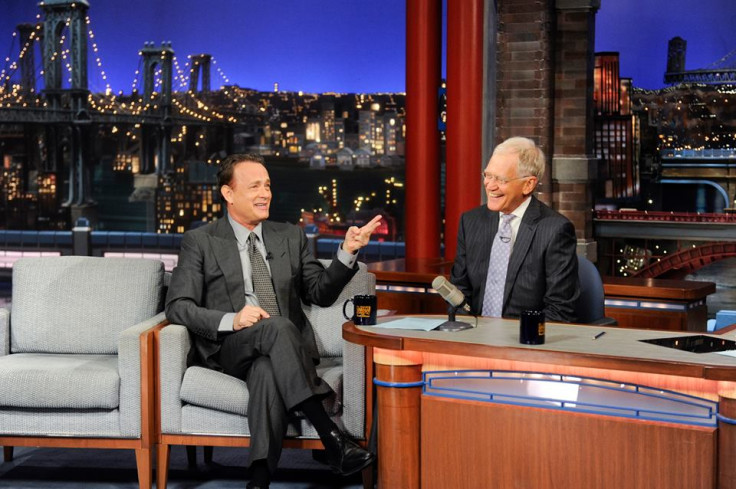 Late Show With David Letterman will come to an end on 20 May after its series finale is aired at 11.35pm on CBS Network.
David Letterman has hosted Dave Matthews Band, Julia Roberts, Tom Hanks and Bill Murray in the three-part farewell late-night television show. In the finale episode the host will reveal his "Top-10 moments" in the illustrious career spanning around 30 years.
Click here to watch the series finale online or click here to watch it via live stream on CBS All Access.
According to the network, the finale will feature highlights of the past years, special moments and some surprises.
In the previous episode that aired on Tuesday, actor Bill Murray was seen with Letterman, in what was his 44th appearance on the show.
After Letterman's retirement tonight, the late night star would have hosted 6,028 shows broadcast over 33 years, between his time on "Late Night" and the "Late Show". This is more than any other late-night talk show host.
On 3 April 2015, Letterman had announced that he would retire from the Late Show.
"What this means now is that Paul [Shaffer] and I can be married," he joked. "Some time in the not-too-distant future -- 2015 for the love of God -- in fact, Paul and I will be wrapping things up and taking a hike."
"I'm not looking forward to it at all. I don't want to go to a party. I recognize that it's good for, cathartic perhaps, for all of us to be together, because it's not been easy on anybody who's been here any length of time for this to end," he told CBS News' Jane Pauley.
Jimmy Fallon has also payed tribute to the Late Show host and has wished him well on his retirement.