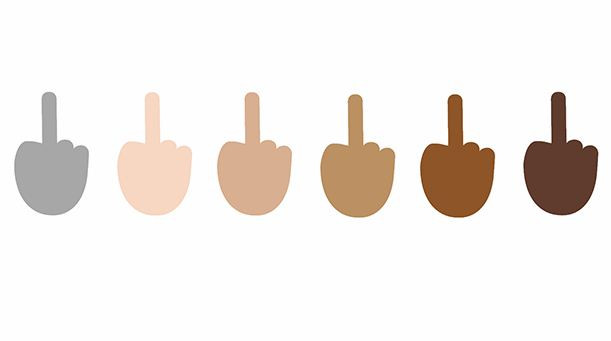 The latest version of WhatsApp for Android now allows you to flip someone off.
First discovered by Stephen Wilkinson, who runs the Twitter handle wilkotwig confirmed that latest WhatsApp for Android has a new emoji — to be specific the middle finger otherwise known as "reversed hand with middle finger extended (U+1F595)".
But there is a catch; unlike the official Spock gestures displayed in the list of emojis in WhatsApp, the middle finger emoji is hidden and you will have to paste it in a conversation to send it.
So how does this work? You need to copy the emoji, which you can get from the middle finger emojipedia page, graphemica page or by copying content of this parenthesis (check the above tweet).
You should see an empty box if your device running stock Android version, but ROMs from manufacturers like LG G4 will display this properly. Select this emoji or empty box and copy it then paste it on the WhatsApp conversation you wished to.
The middle finger emoji as confirmed by AndroidPolice working on WhatsApp version 2.12.194 and 2.12.197 and should be available on the consecutive WhatsApp releases. But if you are running a Play Store version like, 2.12.176, you will not get this emoji, unless you have the newer version.
Download links: