Latvian Priest Expresses Sadness that Gay Minister Edgars Rinkēvičs is 'Proud of a Sin'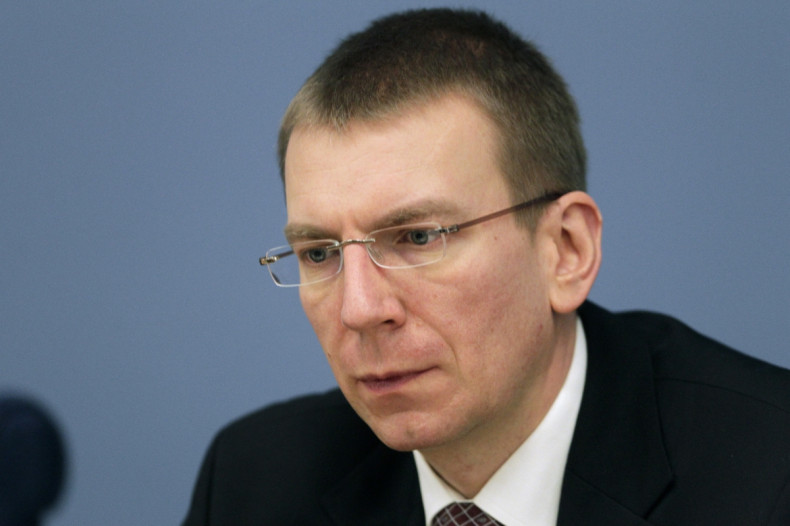 A Latvian Roman Catholic priest has expressed outrage after the country's minister of foreign affairs declared he is gay on Twitter.
Edgars Rinkēvičs posted a tweet in the evening of Thursday ( 6 November) in which he "proudly" announced his homosexuality.
The tweet was shared and liked by thousands of people, with many congratulating the minister for the courage he showed to come out on a social network.
However, priest Ilmārs Tolstovs did not appreciate Rinkēvičs's declaration of his homosexuality.
The religious man took to twitter to voice his disapproval and wrote in Latvian several posts criticising the minister.
"I , as a Latvian citizen, am sad that the Minister is proud of a sin," he wrote.
"And it is very hypocritical to publish this post right after the election," he continued. He then posted a link to a blog about "The Bible and the Catechism of homosexual relations."
Estonia's president, Toomas Hendrik Ilves, was among the thousands who reacted positively to the minister's announcement.
Some have argued that Rinkēvičs's decision to declare his homosexuality on Twitter is a stand against homophobic laws applied in the neighbouring country of Russia, where authorities implemented a ban on homosexuality.
Homosexuality was decriminalised in Russia in 1993 and the country is a signatory to numerous international human rights treaties banning the discrimination of lesbian, gay, bisexual or transgender individuals.
However, the country introduced in 2014 an anti-gay law which bans "homosexual propaganda". It prohibits "public actions aimed at propaganda of pederasty, lesbianism, bisexuality and transgenderism among minors" and carries fines up to $1,600 (£979).
Homosexuality is legal in Latvia. However lesbian, gay, bisexual, and transgender (LGBT) people may experience legal challenges which are not faced by heterosexuals Latvians.
For example, households led by same-sex couples are not entitled to the same legal protections available for other couples.
Latvia has only one LGBT rights organisation, Mozaika, which was founded in 2005 following homophobic manifestations during the Riga Pride and Friendship Days - a festival aimed at spreading tolerance towards homosexuals.