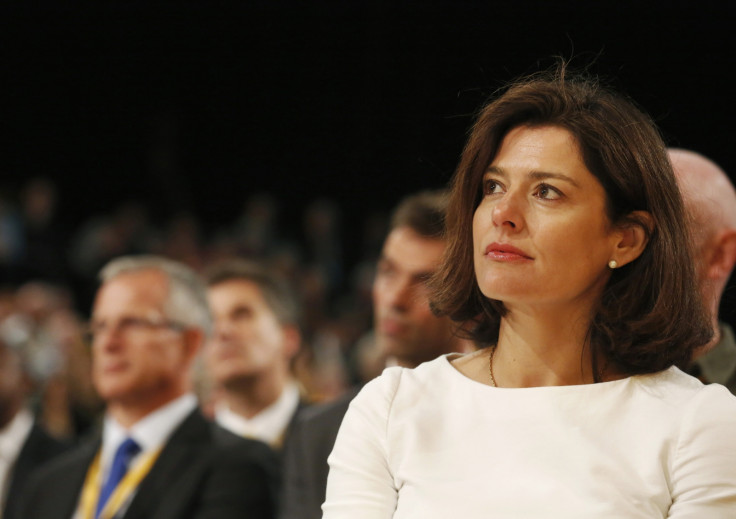 The high-profile lawyer Miriam Gonzalez Durantez has issued a stern rebuke to British Airways for its in-flight magazine referring to girls as "little princesses".
The source of her ire came when she read a BA magazine advert for a Disney-branded watch from the film Frozen, which described how it was "the perfect watch for your little princess".
Gonzalez, who is the wife of former Liberal Democrat leader and deputy prime minister, Nick Clegg, wrote on Instagram: "When you have a 2.30 hours delay in a British Airways flight...open the inflight magazine and want to scream: Stop-calling-girls-little-princesses! It cannot be so difficult for an airline to get this right."
Durantez is the chair of Inspiring Girls, a group which promotes the rights and aspirations of girls around the world. It has often criticised major brands for promoting gender stereotypes in advertising.
A spokesman for British Airways told the Telegraph: "As the airline with the most female pilots in the UK we wholeheartedly agree that stereotypes should be challenged.
"Like Miriam Gonzalez Durantez our female pilots and engineers act as strong role models and regularly visit schools and colleges as part of the airline's campaign to inspire and encourage more young women to consider non-traditional aviation careers.
BA was embroiled in a sexism row earlier in the year when it had to apologise to a university professor who complained after her husband husband was described as the "head of the household" on their executive club membership.
Also, female cabin crew members protested BA's uniform policy requiring them to carry a handbag while on duty