Lawyer who stabbed and battered his wife with ornamental cat pleads to remain a solicitor
Iain Farrimond, 55, was jailed for six years after attempting to murder his wife during an episode of depression.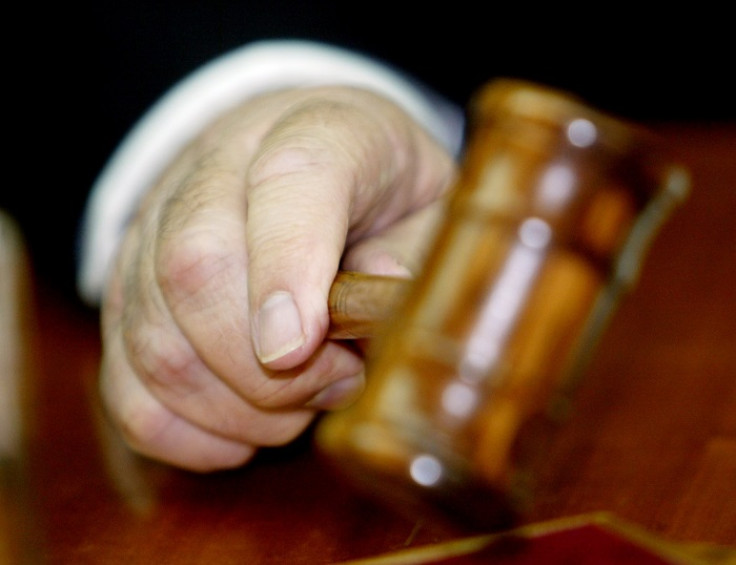 A 55-year-old lawyer who attempted to kill his wife as she lay in bed is desperately fighting to remain in the legal profession from jail.
Iain Farrimond, a prosecution solicitor from Battenhall Road, Worcester, knifed and beat his wife Tina during an episode of depression.
London's High Court heard that Farrimond was suffering from depression due to work pressures at the Crown Prosecution Service. The court heard that Farrimond had worked for Birmingham CPS for about 23 years, most recently as a senior crown prosecutor.
Farrimond reportedly suffered a mental breakdown and attacked his wife as he struggled to cope with the work to modernise CPS in the digital age, according to the Birmingham Mail.
He stabbed his wife five times with a kitchen knife before picking up an ornamental cat and beating her with it. He then stabbed himself in the abdomen and wrote a suicide note. Farrimond told investigators that he planned for the 26 May 2016 attack to be the "day of death".
The solicitor admitted to attempting to murder his wife and was sentenced to six years' in jail by Nottingham Crown Court in September 2016. In August last year, the Solicitors Disciplinary Tribunal decided not to strike him off, instead choosing to suspend him from the profession.
However, the Solicitors Regulation Authority now argues that removing his name from the roll of solicitors was the only option. Lawyers claimed that the fact that Farrimond can "still call himself a solicitor" while in jail is harming the profession.
The judge who jailed Farrimond described him as a "good person" and said the attack was triggered by mental health problems and was completely out of character. Afterwards Farrimond was suspended indefinitely from the roll of solicitors.
Edward Levey, of the regulation authority, argued to judge Sir Brian Leveson, who was sitting with Justice Garnham, that Farrimond should have been struck off instead.
"In order to maintain the reputation of the profession, each and every member must be able to be trusted to the ends of the earth," the barrister said. "It is wrong in principle for a member of the profession to be in prison and calling himself and being a solicitor."
In his defence, Farrimond argued via video link from jail that he should be allowed to remain on the solicitors' roll. "The offence would not have been committed were it not for my serious depressive episode," he said.
Sir Brian noted that "stress is part of the job" and expressed "concern" that if Farrimond was allowed to work in law again, he would suffer another episode.
According to the Birmingham Mail, the judges have reserved their decision and are to give their ruling at a future date.