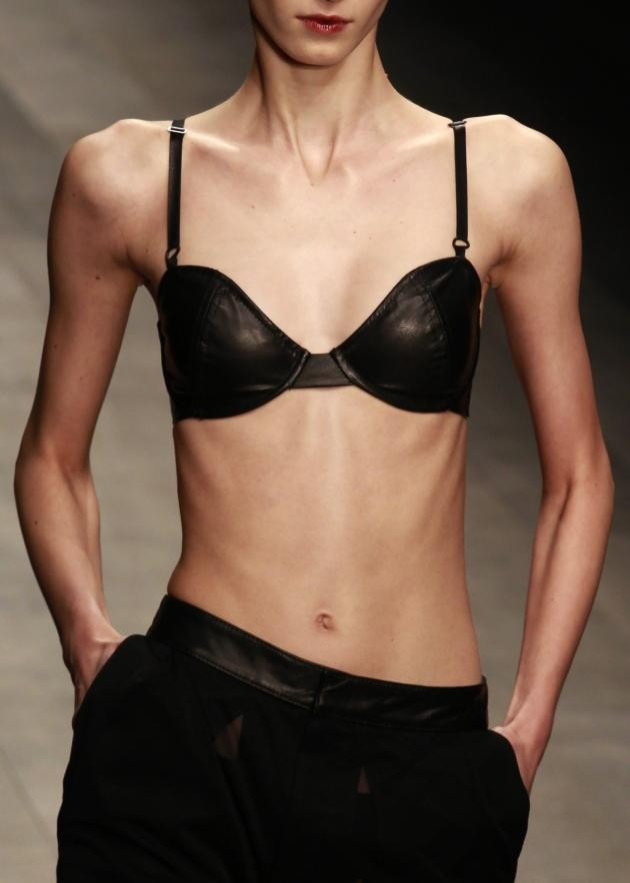 British Vogue has made history after becoming the first publication to sign a 10-point code of conduct designed to protect working models from exploitation.
The influential fashion bible has teamed up with the models committee of Equity to ensure that models working in the fashion industry receive the necessary support in the workplace.
Models hired by the magazine will work for no more than 10 hours a day, have suitable food provided and will not take part in nude or semi-nude shoots unless they have approved in advance.
The code also stipulates that models be allowed time during the day to eat, are provided with appropriate transport, work in suitable temperatures for the clothes being modelled and receive prompt payment.
It states that models cannot be asked to do anything "dangerous, degrading, unprofessional or demeaning" and that models under the age of 16 cannot be used in photoshoots representing adult models.
Alexandra Shulman, editor of British Vogue, said: "Our support of the Equity code reinforces our continued commitment to set the benchmark for this important industry issue. We're very pleased that Equity is using its position in such a positive way."
Model Dunja Knezevic, the chair of the committee, highlighted the pitfalls of working in an unregulated business, using her own experiences.
She was hopeful that other magazines, retailers and designers would follow in Vogue's footsteps and sign up to "prevent treatment of the kind which would be wholly unacceptable in any other profession".
The collaboration came days after former Vogue Australia editor Kirstie Clements released a tell-all book that exposed what really goes on behind the glossy covers of a major magazine.
The Vogue Factor revealed that some super-skinny models often resorted to eating tissues to help them feel full while keeping their weight down.
One extract reads: "When a model who was getting good work in Australia starved herself down two sizes in order to be cast in the overseas shows the Vogue fashion office would say she'd become 'Paris thin'."