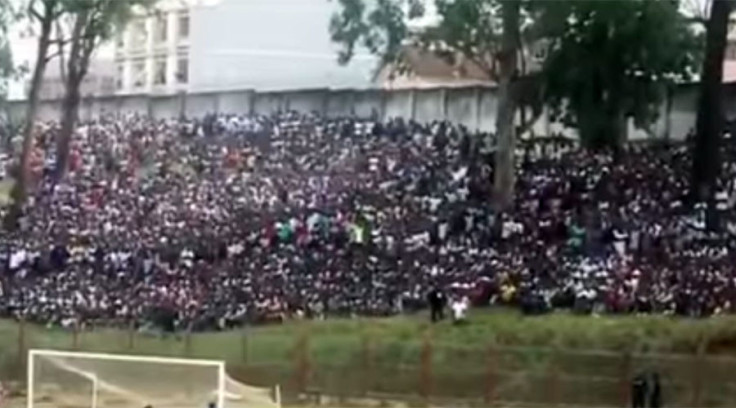 At least 17 people have died in a stampede at an Angolan football stadium.
Dozens more were injured as hundreds of football supporters stormed the gates at the 4 de Janiero Stadium after being refused entry into the 8000 capacity venue on Friday 10 February.
Five of the injured are reported to be in a serious condition, BBC News reports. According to early reports, children are among the victims.
The stampede occurred seven minutes into the game between local teams Santa Rita de Cássia and Recreativo de Libolo, with reports that people were trampling over others with many suffocating in the crush.
"There had been a push that led to the suffocation of people," Ernesto Luis, director general of the local hospital, told Sky News.
"Some people had to walk on the top of other people. There was 76 casualties, of whom 17 died," the official said.
Football fans at the stadium have shared graphic images of the victims on social media. As tributes pour in on social media, FC Porto wrote in a FB post: "The tragedy has once again struck football. FC Porto stands in solidarity with the families of the victims and with the Angolan people."