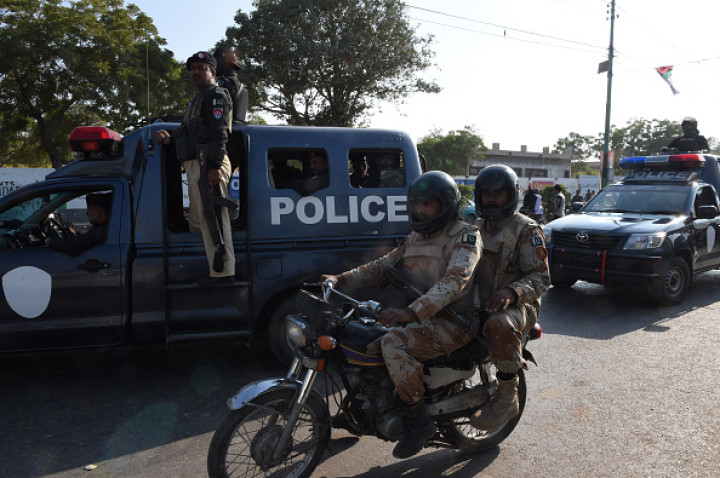 A car bomb in a crowded market killed at least 24 and injured 70 in Pakistan's Parachinar city, capital of the sensitive Kurram tribal area. The banned Sunni group Lashkar-e-Jhangvi has claimed responsibility for the attack on Sunday, 13 December.
"We warn the Shiite [Shia] parents that if they don't stop their children from participating in the Syrian war of Bashar al-Assad, they would face more attacks like this," the organisation's spokesman Ali Abu Sufyan said. He also blamed Iran for providing significant support to the Syrian government in the civil war.
Parachinar is about 360km west of the Pakistani capital Islamabad. It is the Pakistani city closest to Kabul, and borders the Tora Bora region of Afghanistan.
Pakistani media reports suggested that two suspects have been taken into custody from the blast site. "Around 30 to 35 kg of explosives were used in the blast and it was a time bomb," a Bomb Disposal Squad official told the television channel Dawn News.
Pakistan Prime Minister Nawaz Sharif condemned the incident. "Our resolve to eradicate the menace of terrorism is getting stronger and stronger with the loss of innocent lives and sacrifices of army and law enforcement officials. This fight is an irreversible process until this terrorism is rooted out from the country," he said in a statement.
The Lashkar-e-Jhangvi says it is fighting for a Sunni theocracy and seeks to expel Shias from Pakistan. Shias constitute about 20% of Pakistan's population of 180 million.
Parachinar has an unusually large Shia population and is a sensitive area as it borders Afghan provinces. In the past it has been a key route for militant movements.
A Reuters report has previously claimed that a Shia unit of Pakistani fighters, known as the Zeinabiyoun, was joining the war against the Islamic State (Isis). Many of the fighters come from Parachinar.
Sectarian violence has been on the rise in Pakistan with a number of attacks on the minority Shia community. In October, a suicide bomber struck a Shia religious procession in Jacobabad killing 22. In May, 44 people were killed when IS-affiliated gunmen opened fire on a bus in Karachi carrying Shias.