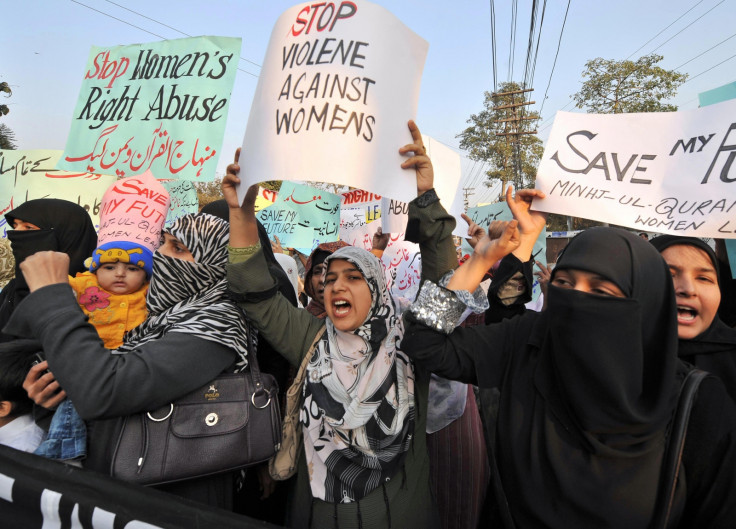 A Pakistani court has sentenced a woman to death for burning her daughter alive in a case of honour killing. The country's Anti-Terrorism Court (ATC) in Lahore sentenced Praveen Bibi on Monday (16 January).
The woman confessed to killing her 18-year-old daughter, Zeenat Rafiq for "bringing shame to the family". The incident took place in June 2016 in Factory Area of Lahore.
The deceased was first strangled and then set on fire by Bibi a week after she eloped and married a man of her choice. Investigators said that other family members had helped Bibi in the murder. Rafiq's brother, Anees – also a prime suspect in this case – has been given life sentence for his role in the crime, although defence lawyers argued that he was wrongly convicted. However, Bibi's son-in-law, Zafar Iqbal was acquitted by the special court.
Following the death of the teenager, none of her relatives claimed the body for burial, forcing her in-laws to perform last rites.
"Police and rescue firefighters reached the spot, put out the blaze and recovered the body of the girl," a witness told the media shortly after the incident. A post-mortem revealed that the girl was alive when she was burnt as traces of smoke were found in her respiratory tract.
"I had sent her to visit her family after her paternal uncle guaranteed her safety," the victim's husband was quoted as saying.
Numerous honour killings have been carried out in Pakistan, where mainly girls face the wrath of family members for marrying a man of their choice. To eliminate such incidents, a new legislation was passed by the government in October 2016.