At least three United Nations (UN) peacekeepers from the West African country of Guinea have been killed in an attack by the jihadists in northern Mali.
The attack has also injured eight others, officials said on Friday (9 June) and added that the jihadists were yet to be identified.
Al-Qaida's affiliate in Mali that has claimed responsibility of the attack, targeted the UN camp with intensive rocket and mortar fire on Thursday, a statement translated by SITE Intelligence Group that monitors terror groups said.
"It resulted in killing and wounding a number of Guinean soldiers participating in this crusader alliance that invades this good land," the statement said, adding that after attacking the UN officials, the radical group had also struck Guinean forces east of Kidal city.
Guinea has condemned the attack and called it "barbaric". The government has expressed its condolences to the victims' families in the capital city of Conakry.
Stephane Dujarric, the spokesman for the UN secretary-general, has also condemned the attack. He said in a statement on Friday that targeting peacekeepers "may constitute war crimes under international law".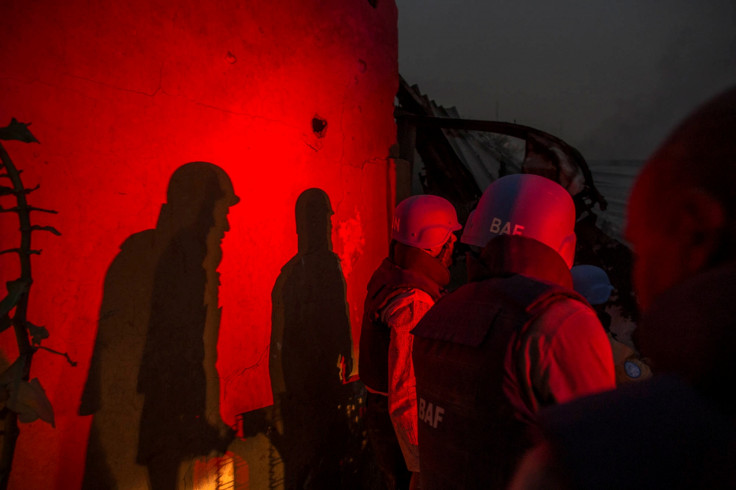 UN has deployed around 11, 000 peacekeepers in Mali to ensure the country's stability. In the past months over 100 peacekeepers have been killed, making it one of the deadliest places for peacekeeping missions in the world.
In spite of ongoing France-led air strikes on the extremists' hideouts, the rebels have managed to carry out several attacks. One of the recent attacks was in January, when a suicide bomber in a vehicle full of explosives attacked a camp in Mali, claiming lives of at least 77 people.
France has deployed its soldiers in Mali since 2013, when it launched an operation against Islamic extremists who had taken over the northern half of the West African country. It has sent around 4,000 soldiers to the region.