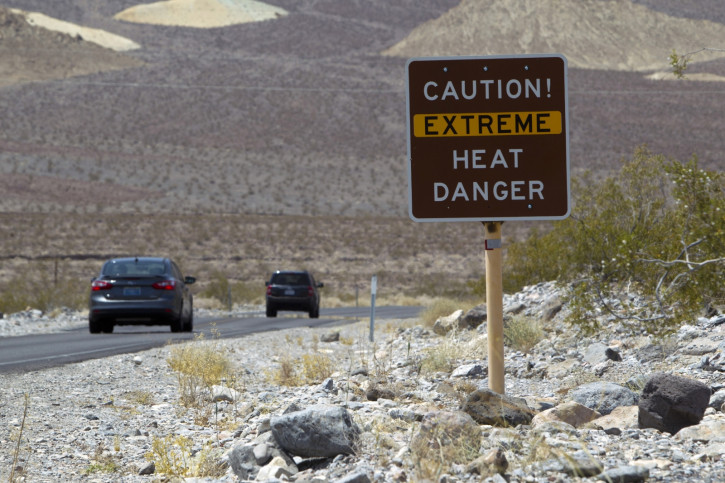 Four people have died due to the sweltering heat in the US Southwest where the mercury has been soaring above 37.8C for almost a week since 15 June (Thursday).
The people who died included a homeless person, who was found in a car, and two hikers, the San Jose Mercury News reported.
The first two heat-wave related deaths were recorded in Santa Clara County, California, south of San Francisco. The victims were identified as a 72-year-old man and an 87-year-old woman, said Marina Hinestrosa, a spokeswoman for the county in Northern California.
The bodies of the hikers Robert Stuart Pluta, 57 and his son Bobby Pluta, 21 of Corpus Christi, Texas, were found earlier this week in the Carlsbad Caverns National Park in New Mexico.
Both of them were experienced hikers and had been on a hiking trip. No information about them was available since they checked into their hotel and a park-wide search was launched on Monday.
"It is tragic when someone dies of hyperthermia since in most every case it could have been prevented," Dr Michelle Jorden of the Santa Clara County Coroner's office told the publication.
The National Weather Service and local authorities issued heat advisories and warnings, and urged residents to stay indoors and drink plenty of water.
More than 20 flights at Phoenix Sky Harbor International Airport were cancelled and delays of flights at McCarran International Airport in Las Vegas were caused due to the scorching heat.
The temperature had reached around 52.8C in California's Death Valley on Tuesday afternoon. Cooler weather was expected across the region by the end of the week.