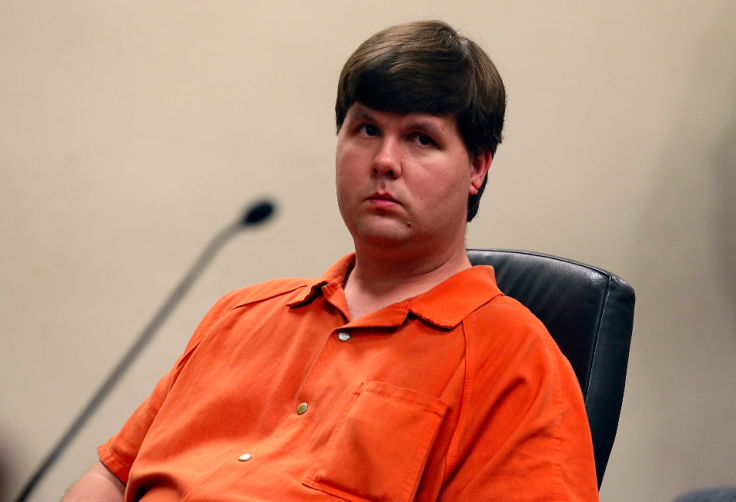 A Georgia man was convicted of murder after his 22-month-old son Cooper was left to die in a hot car. Ross will serve a life sentence in prison without the possibility of parole.
Mary Staley Clark, Cobb County Superior Court Judge, sentenced the 36-year-old at a hearing on Monday (5 December), according to AP. Clark said it was a "horrendous, horrific" crime as Harris had "callously walked away and left that child in a hot car to swelter and die".
In November, a jury found Justin Ross Harris guilty of malice murder, which means they believed the father left his toddler son to die on purpose.
Cooper died of hyperthermia on 18 June 2014, as his body overheated amid outside temperatures of almost 90F (32C). The boy had spent about seven hours in a car seat in Harris' locked SUV in the Atlanta area.
Prosecutors at the trial believed Harris intentionally killed his son to avoid family life responsibilities. Lawyers argued that he wanted to continue his sexual liaisons with other women.
Prosecutor Chuck Boring said at the sentencing that Cooper died in the most "torturous, horrific, unimaginable way possible."
"There is no justification," he said in an ABC report.
Boring said only one sentence "reflects" the "evil" crime — life without parole. Boring also asked for an additional 32 years for several other charges. These include the dissemination of harmful material to minors, in which Harris sent images of his erect penis to minor females.
Harris was convicted in November on eight counts, including malice murder as well as charges of child cruelty and sex crimes related to the text messages he sent to a teenage girl.
Harris' lawyers said that though he was responsible for the boy's death, he loved his son and the incident was the result of a tragic forgetfulness.
Wearing an orange jumpsuit, Harris stood without showing any emotion as he received his sentence.